3DS game returns to eShop after homebrew exploit fixed
Ironfall: Invasion back and newly patched.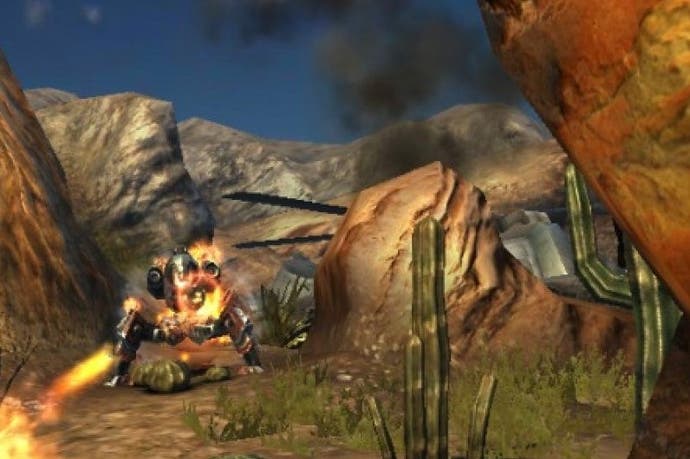 Free to download shooter Ironfall: Invasion has returned to the 3DS eShop after a two-month absence.
The game's digital version was pulled from sale eight weeks ago after an exploit was discovered that could launch homebrew software.
The technique was engineered and then publicised by prolific 3DS coder Jordan "Smealum" Rabet, who was also behind a similar exploit last year that utilised Ubisoft puzzler Cubic Ninja.
That game was pulled from the eShop for good, while Ironfall Invasion has been allowed to return with a new version that blocks the exploit.
Anyone with an old copy of Ironfall should be able to continue playing as normal (and will still be able to use the exploit). Anyone that deleted the game can now only download the updated version.
fyi ironfall is back up on eshop (yay) but of course the vuln's been patched (sad). those who have ironhax should never redownload ironfall.

— smea (@smealum) October 14, 2015
Ironfall was the perfect candidate for a backdoor homebrew exploit as the game is available to download for free.
Unlike Cubic Ninja, it could be obtained easily by anyone - dramatically raising the number of people who could try the homebrew exploit for themselves.
Eurogamer spoke with Rabet last year before the launch of his Ninjhax project. The 22-year-old explained that he was interested in coding a homebrew launcher to help others release their games on the handheld - and not to enable emulation or piracy.