30 seconds of Wolfenstein: The New Order gameplay in this new trailer
Mechs! Robot dogs! Head stabs!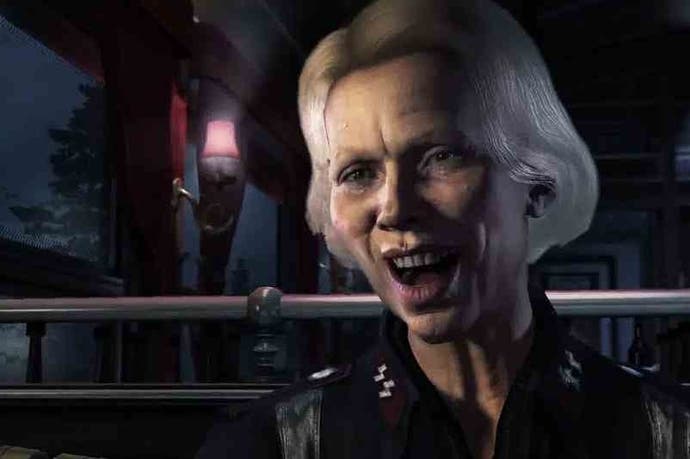 30 seconds of Wolfenstein: The New Order gameplay can be found in the new trailer, above.
Our first proper glimpse at the game begins at the one minute 30 second mark, and shows mechs, robot dogs, first-person shooting and a head stab. There's also a bit where a Nazi laughs maniacally.
The New Order, developed by MachineGames, is set in an alternate timeline that saw the Nazis win World War 2. The first two thirds of the trailer show how life is different because of it. There are some... interesting images in there, but remember:
"Wolfenstein®: The New Order™ is a fictional story set in an alternate universe in the 1960s. Names, characters, organisations, locations and events are either imaginary or depicted in a fictionalised manner. The story and contents of this game are not intended to and should not be construed in any way to condone, glorify or endorse the beliefs, ideologies, events, actions, persons or behaviour of the Nazi regime or to trivialise its war crimes, genocide, and other crimes against humanity."
As in previous Wolfenstein games, you play B.J. Blazkowicz and fight back. The PC, PlayStation 3 and Xbox 360 game is out later this year.