2K first to make next-gen game editions $10 more expensive
How many other publishers will follow?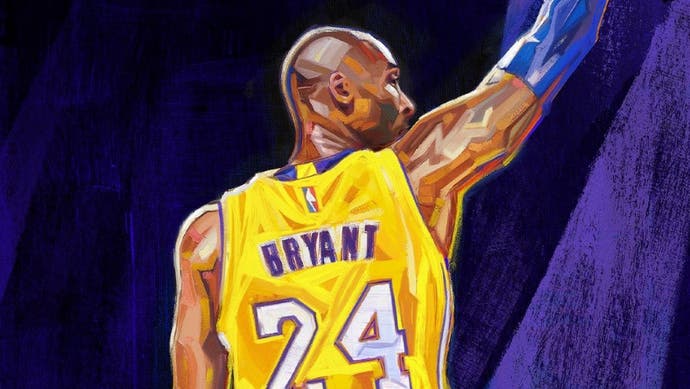 This week, 2K Games became the first publisher to announce a markup in pricing for the next-gen versions of a console game - taking the PlayStation 5 and Xbox Series X editions of NBA 2K21 up to $69.99.
That's a $10 increase on the current-gen console versions of NBA 2K21 for PlayStation 4 and Xbox One. (And no, the game won't support Smart Delivery, Microsoft's free cross-gen upgrade program.)
Here in the UK, Amazon and GAME list the PlayStation 5 and Xbox Series X versions of NBA 2K21 at £64.99, a £10 markup on the PS4 and Xbox One versions at £54.99.
(A "Mamba Forever Edition" which works across both consoles within the same family will also be offered, but at the even higher cost of $99/£85.)
On the decision, 2K told Ars Technica it was a fair representation of the game's value, as it had been built "from the ground up for next-generation consoles".
"We believe our suggested retail price for NBA 2K21 on next-generation platforms fairly represents the value of what's being offered: power, speed, and technology that is only possible on new hardware," a 2K spokesperson said.
"While we are confident that NBA 2K21 will be a monumental leap forward for the franchise and a standout visual showcase on next-generation consoles, we recognise that it's our responsibility to prove this value to our fans and NBA 2K players."
The costs of AAA video game development have increased significantly since the last wholesale leap in pricing, back at the start of the PS3 and Xbox 360 generation.
But those increased costs have also been absorbed to some degree by the offer of costlier collector's edition options, or the inclusion of in-game microtransactions.
A report by Eurogamer sister site GamesIndustry.biz yesterday indicated that other game publishers were considering a similar price raise, though no other company has yet announced such a move.
And a $10 or £10 increase is lower percentage-wise than the equivalent increases in prices for cinema ticket prices or Netflix subscription costs since the PS3 and Xbox 360 era.
"Even with the increase to $69.99 for next-gen, that price increase from 2005 to 2020 next-gen is only up 17 per cent, far lower than the other comparisons," games analyst Yoshio Osaki told GamesIndustry.
"While the cost of development and publishing have gone up, and pricing in other entertainment verticals has also gone up substantially, next-gen software pricing has not reflected these increases. $59.99 to $69.99 does not even cover these other cost increases completely, but does move it more in the proper direction."
Complicating all of that is Microsoft's opt-in program for Smart Delivery, which will deliver the next-gen version of a game for no extra cost. Publishers already signed up to support this include CD Projekt Red for Cyberpunk 2077, and Ubisoft for Assassin's Creed Valhalla. It will likely be difficult for all publishers to increase prices on games this year, while current-gen versions are released and offer upgrades in that way.
Beyond that, though, time will tell how much we're paying for AAA console games in 2021 and beyond.