1TB Xbox One with Call of Duty: Advanced Warfare exclusive to GAME in UK
Buy a limited edition controller for exclusive DLC.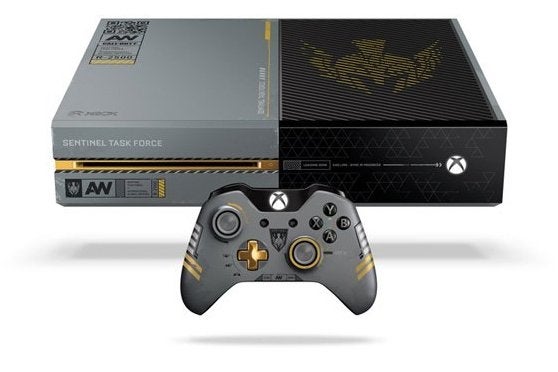 The limited edition Call of Duty: Advanced Warfare 1TB Xbox One pack will be exclusive to GAME in the UK, the retailer has confirmed.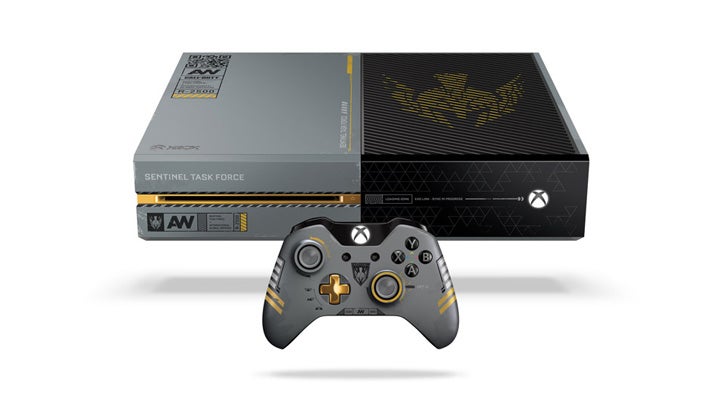 Priced at £429.99, the bundle will be available from 4th November.
It is currently the only way you can get a 1TB-sized version of the console (and one coloured by custom COD decals, too).
You'll also get a headset and a digital version of COD: Advanced Warfare's Day Zero edition - meaning you can play 24 hours earlier than the game's official launch and earn double XP.
A limited edition exoskeleton for your character is also be included.
GAME is the also only chain to stock the COD: Advanced Warfare-coloured Xbox One controller separately, which also comes with "exclusive DLC" of some sort.
Microsoft announced the bundle during Gamescom last week alongside two other alternatives. Also available will be a Xbox One and FIFA 15 pack due in September and the White-coloured Xbox One and Sunset Overdrive pack due out on 31st October. Both will cost £349.99.