14 minutes of continuous Assassin's Creed 4: Black Flag gameplay
Collect sea shanties for your crew to croon.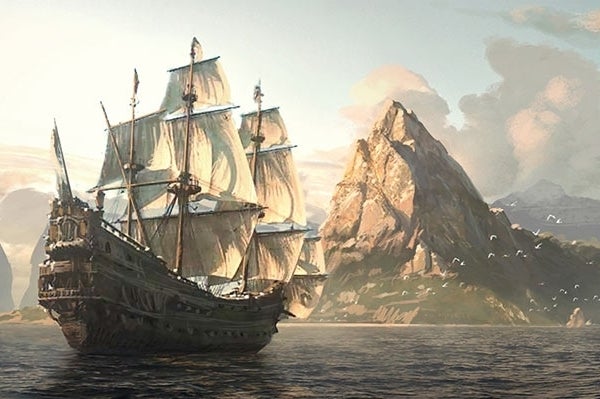 Ubisoft has released an impressive extended excerpt of Assassin's Creed 4: Black Flag footage showing the game's seamless open world.
Buccaneer assassin Edward Kenway is able to leap from land to sea and back again during a quick chase sequence and then a trip to dig up buried treasure.
The clip also gives a first in-game look at Black Flag's huge world map, which stretches down from Florida via Cuba and Jamaica to the northern shores of South America. There seems to be a decent amount to do while at sea too - Kenway stops off at a passing desert island, spots enemy ships to fight and escapes from a waterspout.
After capturing a ship, Kenway is given the choice to scrap it for salvage or to recruit its crew members for your own ranks on the Jackdaw, or alternatively to send the ship off to become part of your ever-growing fleet.
Your crew now cheer when you climb back aboard the Jackdaw (a nice touch). Also amusing is Ubisoft's equivalent of an in-vehicle radio: the Jackdaw's crew offer selectable sea shanties, which you can collect and then choose for your to be serenaded with.