Anomaly 2 announced by 11 bit studios
So THAT'S the surprise game one could have pre-ordered for half-off.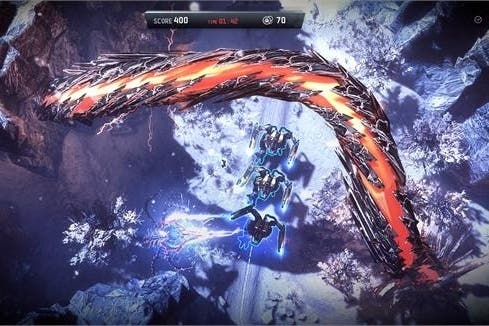 A couple of weeks ago 11 bit studios offered an interesting promotion where fans of the studio could pre-order its unannounced upcoming game for half-off. Not everyone took so kindly to the promotion - which I thought was strange as it was only an option and the studio suggested anyone on the fence should wait - but now all the speculation has come to an end as 11 bit announced today that it's working on Anomaly 2, the sequel to its hit "tower offense" game Anomaly: Warzone Earth.
Anomaly 2 is actually the third game in the series as it recently released the iOS and Android sequel Anomaly: Korea.
This numeric sequel will be a bigger iteration set for PC, Mac and Linux in Q2 2013. It will add a host of new features including a multiplayer mode that's tower defense vs. tower offense, the ability to morph your troops into war mechs, alternate endings, and improved graphics.
The teaser trailer below doesn't show much gameplay footage, but the little that's there is quite the looker.
John Teti quite liked the first Anomaly: Warzone Earth, which he awarded an 8/10 in his Eurogamer review.
Anomaly 2 will cost $14.99, unless of course you pre-ordered it before it was announced, in which case you're already guaranteed it for the $7.50 you paid. I'm curious, did anyone here partake in that promotion? Are you happy you did? Are those who didn't kicking themselves now? Or perhaps you're looking forward to the game, but still glad you waited as it was a gamble after all.