Zombieland: Double Tap is getting a tie-in game
Outbreaking news.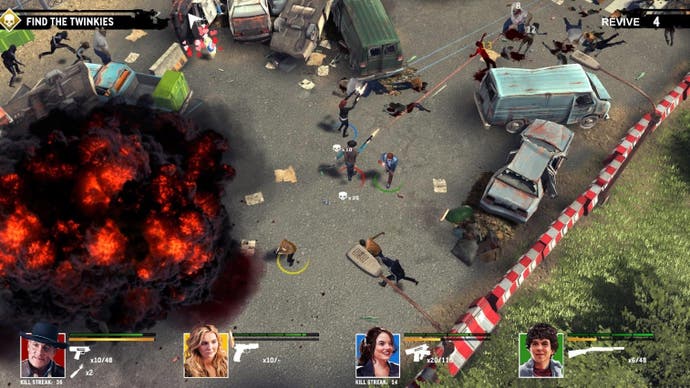 The highly-anticipated sequel to Zombieland releases this October, and with it comes its very own game for PC, PS4, Xbox One and Switch.
Zombieland: Double Tap - Road Trip is a top-down co-op shooter based off of the Zombieland sequel, and you'll be able to play it on 15th October, three days before the film hits the cinemas.
The game allows local play for up to four players to fight through mobs of zombies as one of the main characters from the films - Tallahassee, Columbus, Wichita and Little Rock. It'll feature a story mode (set after the first film) and horde mode, as well as weekly challenges and unlockable characters from the new film.
There's no trailer for the game just yet, which is a little worrying, as these sorts of spin-off games can be a bit hit and miss - take Stranger Things 3: The Game, for example, which has a very similar top-down style.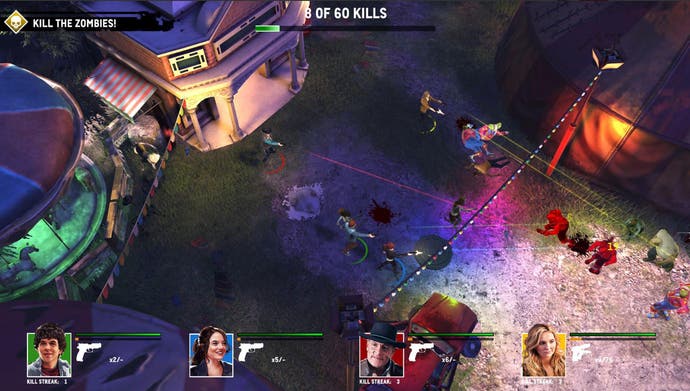 Zombieland: Double Tap - Road Trip is being developed by High Voltage Software and published by GameMill Entertainment, whose previous titles include The Conduit (okay) and Nickelodeon Kart Racers (oh no).
Fingers crossed the Zombieland game can keep the movie tie-in genre flesh, and not end up, as so many do, in an early grave.