Zero Escape to receive real-life Escape the Room game
Coming to LA in April.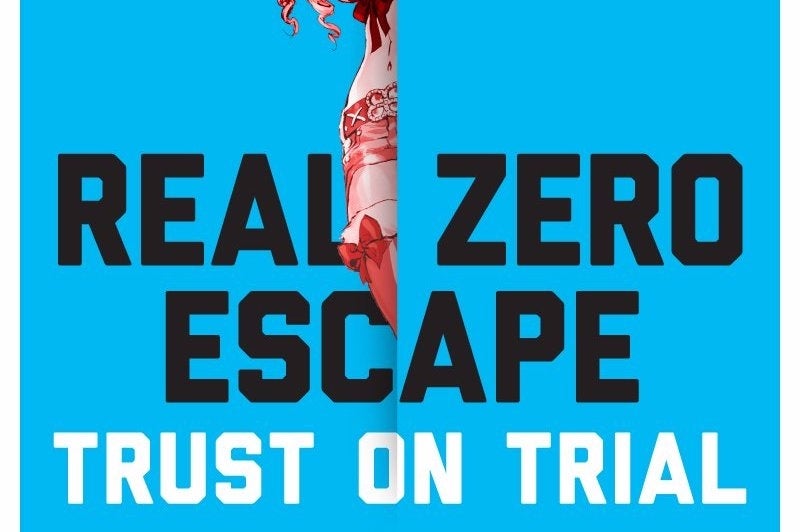 The Zero Escape series (999: Nine Hours, Nine Persons, Nine Doors and Zero Escape: Virtue's Last Reward) is getting a real-life spin-off with a licensed Escape the Room experience coming to Los Angeles.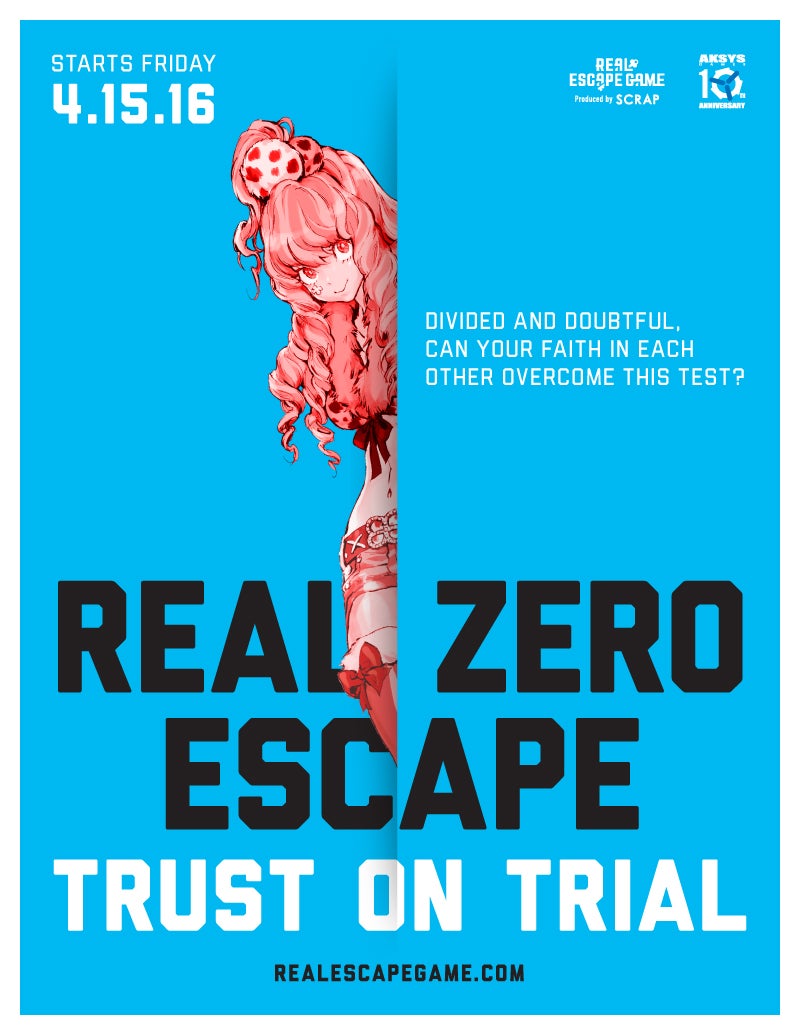 Entitled Real Zero Escape: Trust on Trial, the exhibition is being developed by Japanese puzzle event studio SCRAP in association with Zero Escape's North American publisher Aksys Games and developer Spike Chunsoft.
Real Zero Escape will launch on 15th April in SCRAP's LA location in Little Tokyo and will run "for several months", though it could be longer if the attraction is successful. "With more support, we hope to extend the time frame and maybe even bring it to more locations," the studio stated in its FAQ.
SCRAP further clarified that while Real Zero Escape is based around the video game series' universe, it will be accessible as a standalone experience for newcomers. "Don't worry if you haven't played the game, no prior knowledge or special knowledge is needed to play," SCRAP explained.
For those who've not played an Escape the Room game, players are tasked with solving a series of puzzles within a set time limit in order to be released. If you fail the challenge you'll still be released ("keeping you in the room against your will is breaking the law"), but without the same sense of satisfaction, as you will know deep down that you are a failure.
Tickets to Real Zero Escape will go on sale 29th February.
Can't make it to LA this year? Then take solace in the knowledge that Zero Escape 3 is coming to 3DS and Vita this summer.