Zelda: Ocarina of Time's Death Mountain re-created in Unreal Engine 4
UPDATE: Now you can swim in Zora's Domain, too.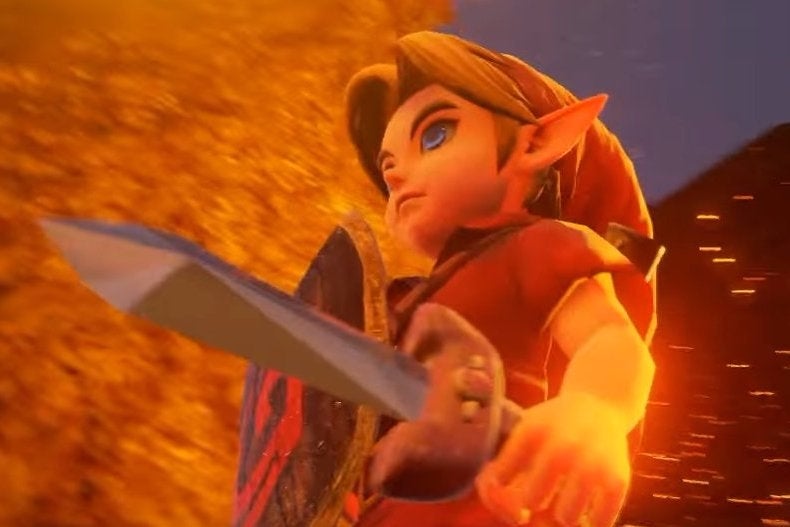 UPDATE 5/4/16 12.00pm: After his recreation of Ocarina of Time's Death Mountain, CryZENx has now remade the game's watery Zora's Domain.
The area allows Link to swim and roll around the water and rocks, and also catch up with Princess Ruto - all in shiny Unreal Engine 4. Take a look:
ORIGINAL STORY 14/3/16 12.00pm: Nintendo masterpiece Zelda: Ocarina of Time has been released on numerous platforms - N64, GameCube, and most recently on 3DS. But you've never seen it like this.
Death Mountain's crater area has been remade using Unreal Engine 4. In short, there's lots of very pretty lava.
The tech demo, created and shown off on YouTube by programmer CryZENx, can be downloaded for free if you want to take a look around yourself.
Maybe this is how Ocarina of Time will look officially when it gets its inevitable NX port?