Zelda - Monk Maz Koshia boss fight in Breath of the Wild DLC 2
How to complete DLC 2's final boss, Monk Maz Koskia.
Monk Maz Koshia is the final boss in The Champions' Ballad, the main quest in Zelda: Breath of the Wild's second DLC.
To start tackle it, you must first complete The Divine Trial dungeon.
If you're after help for the main game itself, then consult our Zelda: Breath of the Wild walkthrough and guide.
How to beat the Monk Maz Koshia boss fight
The first phase of this boss battle will see Maz combining a number of attack patterns you've encountered before, including the Yiga move that sees Maz leap into the air and fire an elemental arrow at you.
These can be anything from ice to shock, and can be tough to avoid, so keep sprinting to increase your chances.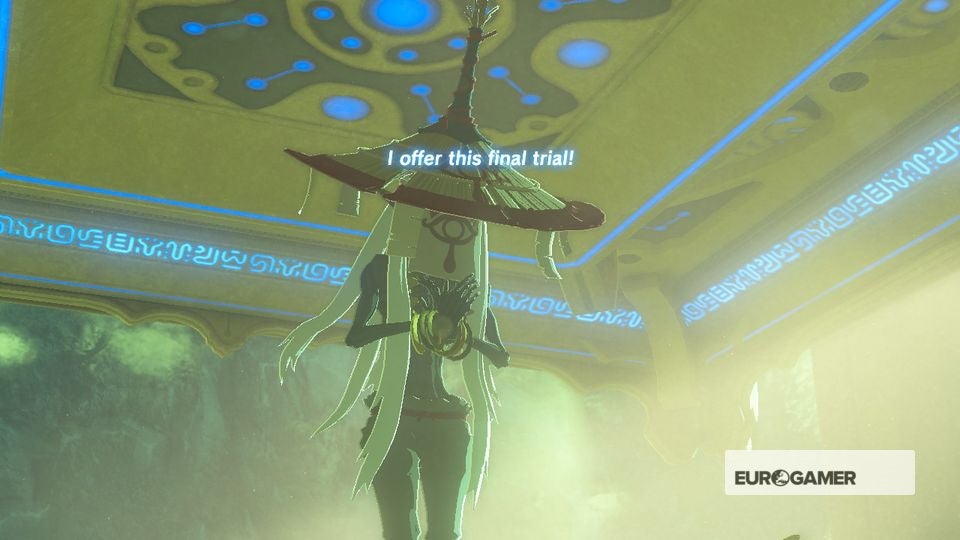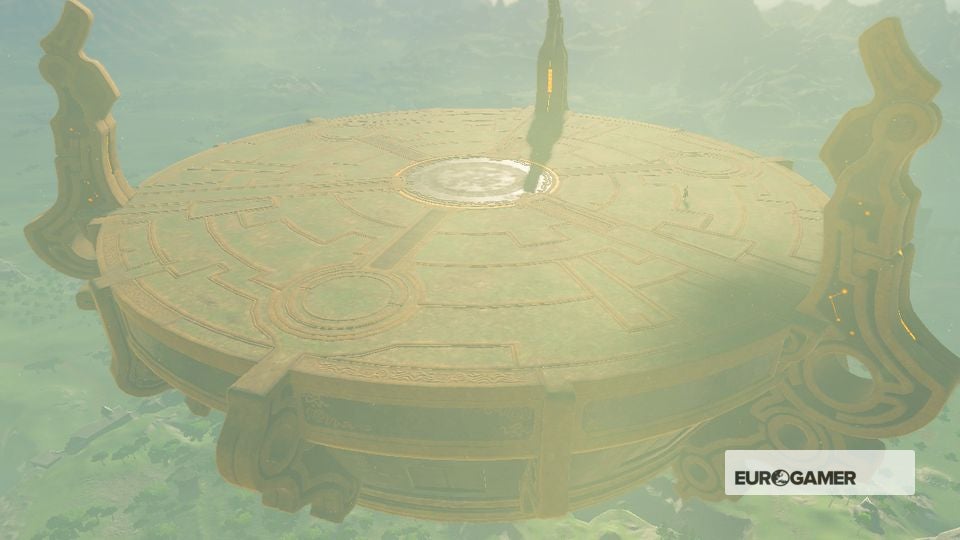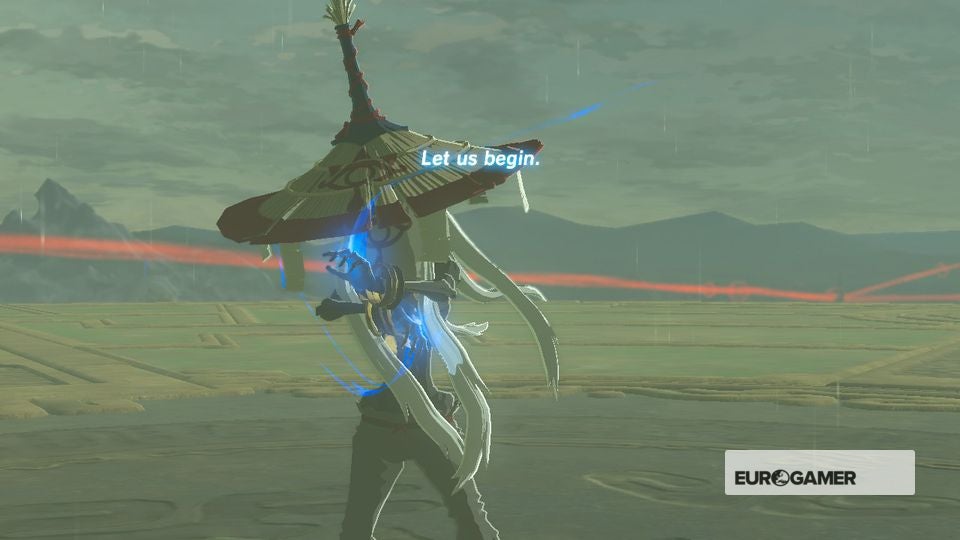 He'll then start using the dashing, slashing attack used by Thunderblight Ganon so be sure to have a shield and a one-handed weapon to hand when facing this down. Slash away or leap back and hit a Perfect Dodge to chip away at his health bar.
He'll also employ the Yiga Blademaster's pillar of stone attack - to beat this, jump over it and glide to grab a little updraft. You can then hit Maz with a downward strike or two.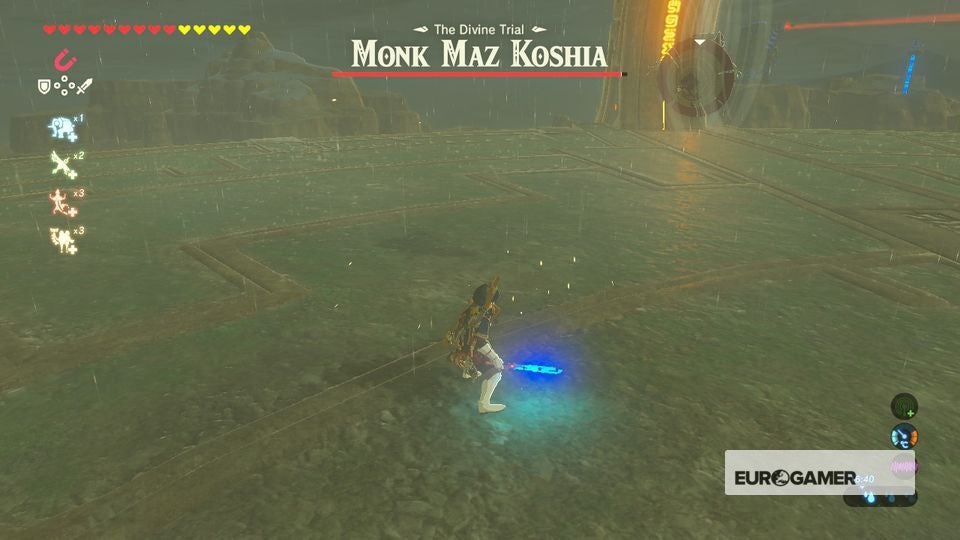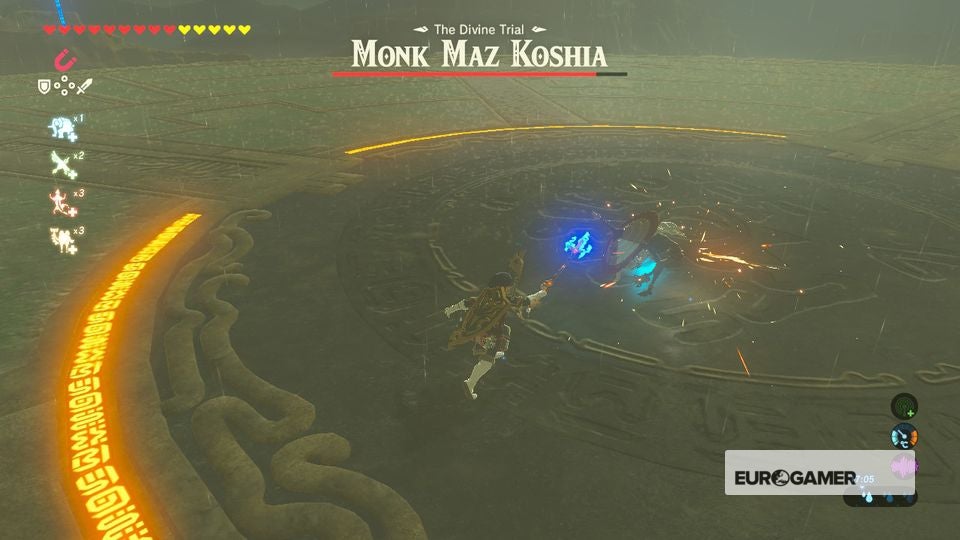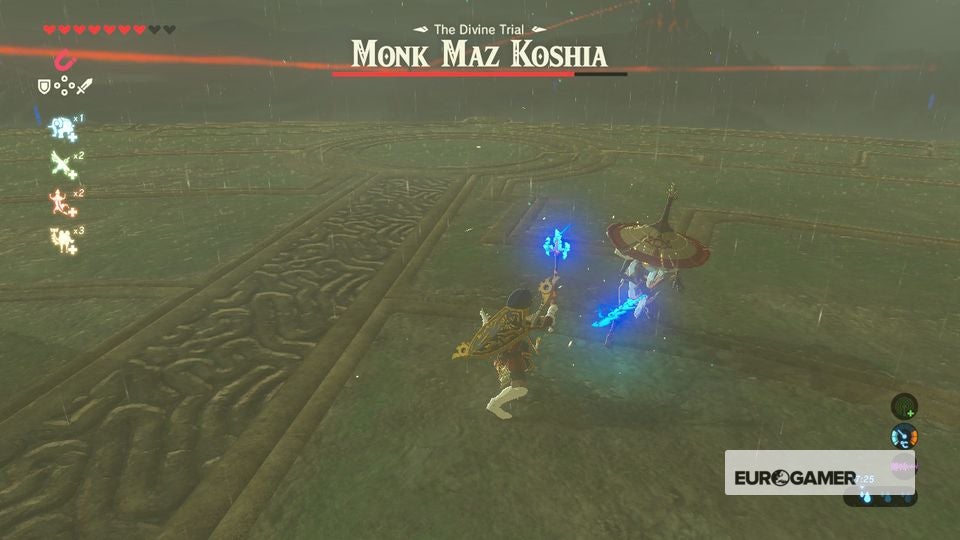 ---
Thanks to a new update, it's now possible to play Zelda Breath of the Wild in VR. Want help with the main game? Our Zelda: Breath of the Wild walkthrough can help complete Divine Beasts Vah Ruta, Vah Rudiana, Vah Medoh and Vah Naboris and more. There's also how to get the Master Sword, Hylian Shield and all Zelda Captured Memories and Great Fairy Fountain locations, while our Shrines locations and Shrine maps hub explains where to find and solve every puzzle room, including dragon locations and Labyrinth solutions. We also have a DLC 1 guide and DLC 2 guide, including all Tingle, Majora's Mask, Phantom, Midna outfit locations.
---
When his health hits the quarter way mark, Maz will change up his tactics and create clones of himself in multiple varieties. Some will use sword attacks, others will use bows.
Each clone will disappear after one hit so either use your bow to pick off the fakes, start slashing until you get lucky, use Urbosa's Fury to take most of them out or just hang back and wait until the real Maz shows himself.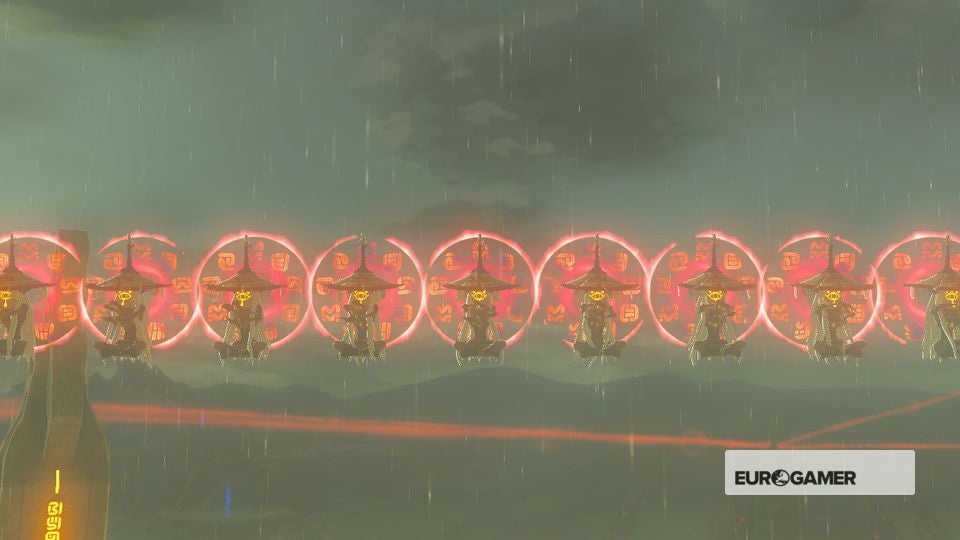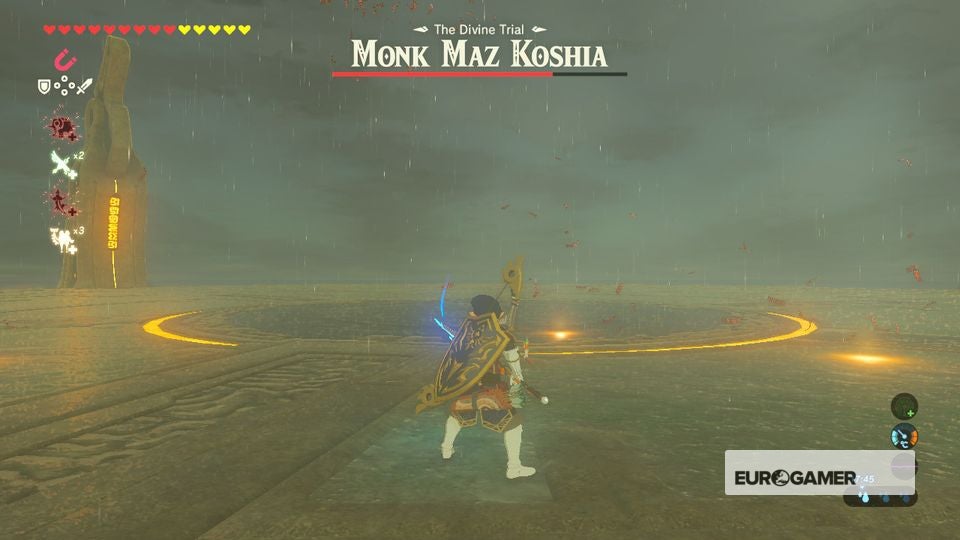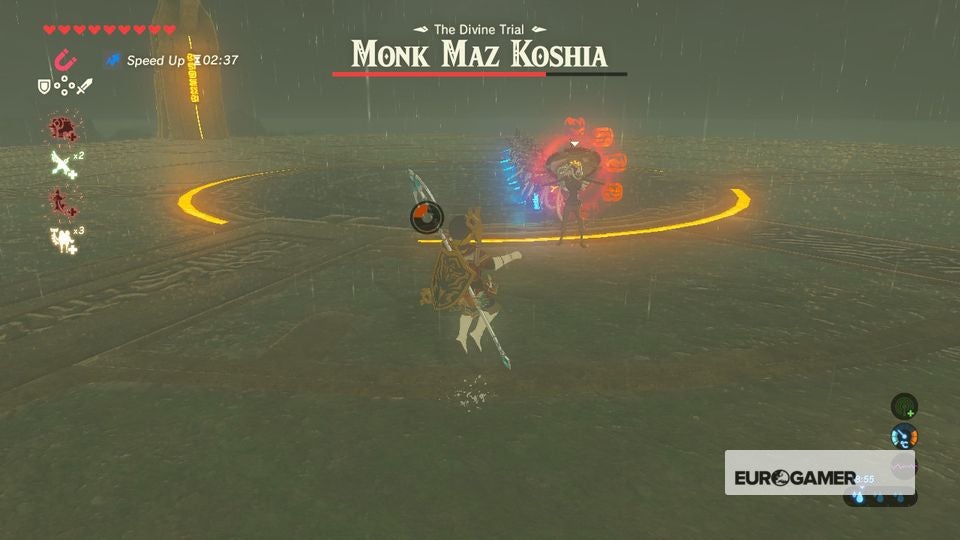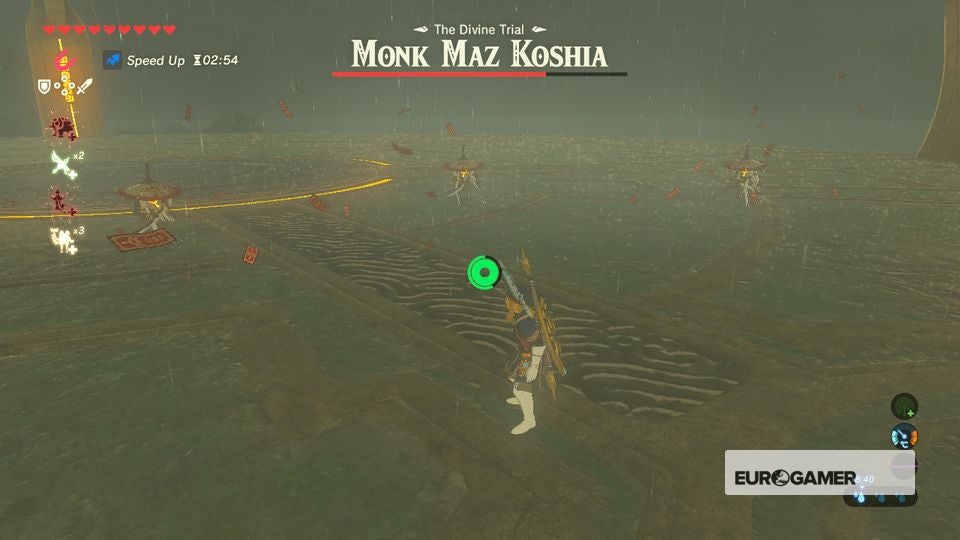 At the halfway point of his health, Maz will embiggen and start dropping metal spikes from the sky. When all of them have fallen, use Magnesis to lift one up and - just like with Thunderblight Ganon's second phase - use it to strike Maz and send him tumbling.
When he hits the deck, rush in and attack him as hard as you can.
Eventually, Maz will start tilting the platform you're fighting on, so avoid the falling spikes and try to fire some arrows at his face in between dodging back and forth. When he stops moving the arena, Maz will begin the electrical phase again so employ the same tactics.
He may also use that dreaded laser beam so hope you have a Daruk's Protection or Mipha's Grace to hand if he does.
When his health hits zero, Maz will fall and you'll get a new memory and access to the Master Cycle Zero reward to take into the open world. Congratulations!