You can play the first 15 minutes of Telltale's final Walking Dead season for free right now
On PlayStation 4 and Xbox One.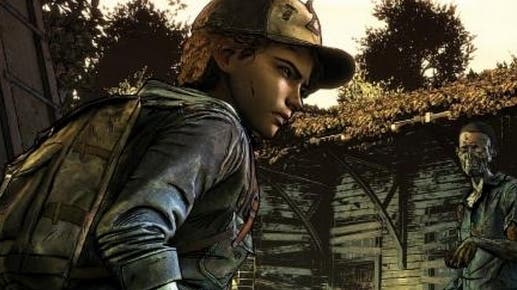 Telltale Games' long-running The Walking Dead adventure series is nearly at an end, with its final season due to begin on August 14th. And if you're in anyway invested in the plight of protagonist Clementine, you might like to know that you can play the first 15 minutes on Xbox One and PS4 right now.

According to Telltale, its new 15-minute demo features the full opening sequence of its final Walking Dead season, and is designed to highlight the series latest additions: including a new "unscripted" combat system, over-the-shoulder camera, and revised art style - which is intended to more closely emulate the comic series it's based on.

Alternatively, if you can't be bothered with the faff of pressing buttons on your controller, Telltale has also uploading the final seaons's first 15 minutes to YouTube, and you can watch it here:
"Clementine, now a fierce and capable survivor, has reached the final chapter in her journey," explains Telltale, "After years on the road facing threats both living and dead, a secluded school might finally be her chance for a home. But protecting it will mean sacrifice." As usual, there will be choices to make, which will supposedly help "determine how Clementine's story ends."
Episode One of The Walking Dead's four-episode final season comes to Xbox One, PS4, and PC on August 14th, with a Switch version due later this year. Interested parties can pre-order the series now for $19.99USD, and Telltale is offering a pretty generous pre-order bonus too.
Order the game before August 14th on consoles, and you'll receive all 19 previous episodes of the developer's Walking Dead series immediately - a remarkably cost effective way to catch up if you're new to the story. And if you are starting fresh, here's a bit of a spoiler for you: in the zombie apocalypse, everybody has a thoroughly miserable time.