You can now check Diablo 3 character profiles
Gear! Stats! Skills! Your friends' gear, stats and skills!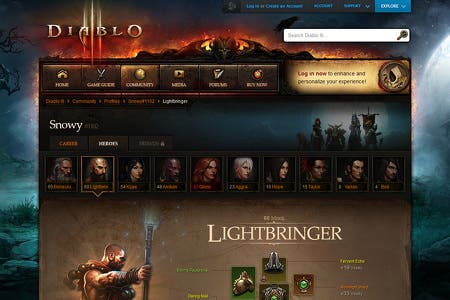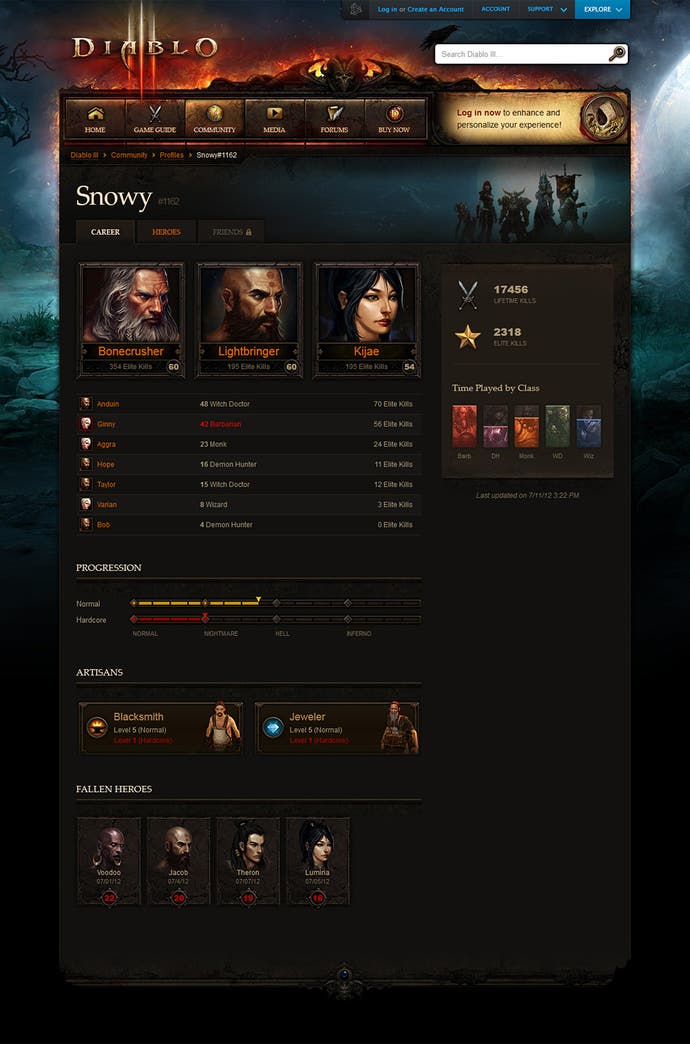 Blizzard has launched character profiles for Diablo 3.
You can access them from any page on the Diablo 3 community website, which you can access after logging in with your Battle.net account. From there, select your Diablo 3 BattleTag and choose view profile.
Profiles show you your heroes' gear, stats and skills, and let you track game progress and career progress. You can also check you're your BattleTag friends' characters via the Friends Tab, and compare gear, skill and rune choices.
Blizzard said it plans to add functionality to the profiles in the future, so expect detailed statistics and tabs for achievements and artisans.