Xenoblade Chronicles 2's new story DLC is called Torna - The Golden Country
Coming in September.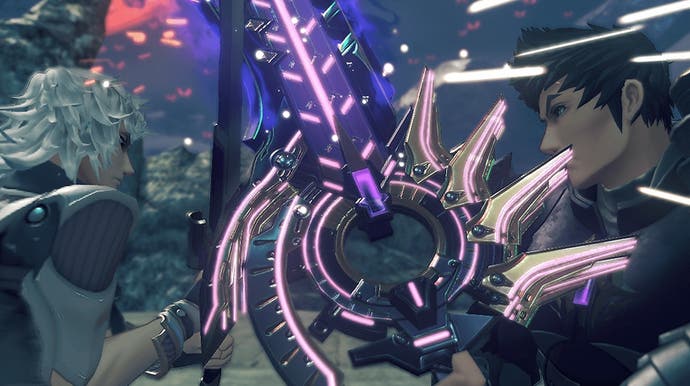 Nintendo has offered a first look at Xenoblade Chronicles 2's upcoming story expansion, Torna - the Golden Country.
Due to arrive on Switch in September, Torna - the Golden Country focusses on Xenoblade Chronicles 2's Jin, Mythra, and Malos - who all make an appearance in the new trailer below.
"Guide a group of legendary warriors on a journey through the tragic history that doomed a kingdom and drove a hero down a dark path 500 years before the events of the Xenoblade Chronicles 2 game," elaborates Nintendo, "Defend yourself from Malos and his forces using all the fury of this refined battle system, allowing you to fight as both the artificial lifeforms known as Blades and their masters, the Drivers."
Torna - the Golden Country is available on September 14th as part of Xenoblade Chronicles 2's £26.99/$29.99 USD expansion pass. A "standalone packaged version" is coming to Switch on September 21st, according to Nintendo.