Xenoblade Chronicles 2's December update will aim to fix its awful map
And a free New Game Plus mode is due next year.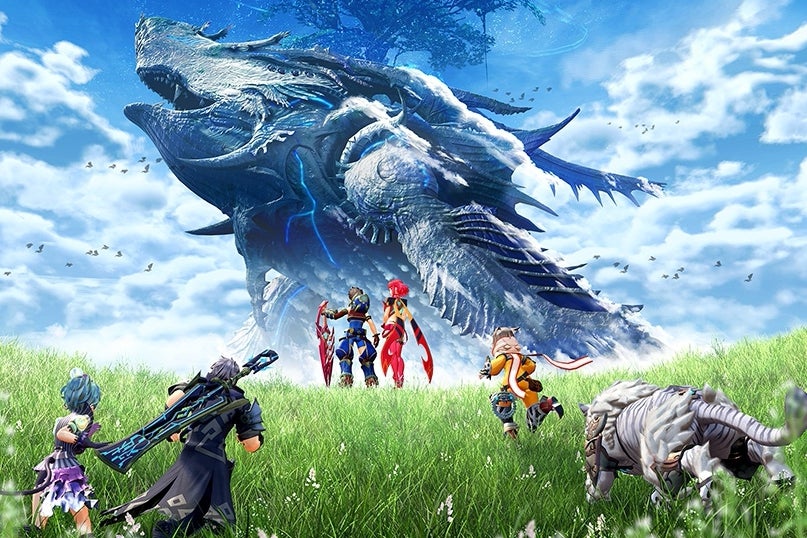 Nintendo has announced that Monolith Soft's superb Switch J-RPG Xenoblade Chronicles 2 will receive a sizeable update on December 22nd. It aims to fix some of the game's more bothersome elements, including its utterly terrible map system.
Xenoblade Chronicles 2's map is genuinely impressive in its uselessness, proving too large and too lacking in information to function as a meaningful navigation tool. Its fast-travel features are equally trying, buried beneath an endless procession of sub-screens.
All improvements are welcome then, and Nintendo's December 22nd update will offer two initial upgrades; firstly, Xenoblade 2's mini-map overlay will gain a new 1:1 zoomed option that can be triggered by clicking the L stick. "This will allow improved visibility of your surroundings and make it easier to check quest locations," says Nintendo.
Additionally, pressing the X button after the update will cause the Skip Travel screen to open the map directly on your current location, meaning you'll no longer be required to rifle through countless sub-screens to find the fast travel locations and Salvage Points you need.
Monolith Soft says that it intends to "further improve the convenience of the mini map as we add more quests and additional elements for second playthroughs next year". This "second playthrough" feature is essentially a New Game Plus mode, and will be added as a free update for everyone, not just expansion pass owners.
Nintendo's description of second playthrough functionality is purposefully cryptic to avoid spoilers, but you might find the following handy: "In your second playthrough, you will be able to have 'those' Blades join your party! You can also dispatch Blades like Pyra and Dromarch as a Merc Group, and unlock the 'LV 4 Special' of a certain Blade."
If you do happen to own the Xenoblade Chronicles 2 expansion pass, you'll get a few bonus goodies thrown in alongside the new mode:
Driver Essentials Set: 10 x Rare Core Crystal, 1 x Legendary Core Crystal, 3 x Overdrive Protocol
Upgrade Parts for Poppi: 30,000 ether
Pyra's Favourite Things: 5 x Jenerossi Tea
Nia's Favourite Things: 5 x Ardainian Bear Carving
Nintendo also says that it's "examining ways to improve the overall stability of the game", which will hopefully mean improvements to Xenoblade Chronicles 2's playable but visually disappointing portable mode. There are full details of the game's December 22nd bug fixes and upgrades over on Nintendo's website.