Xenoblade Chronicles 3 announced for Nintendo Switch
Coming September 2022.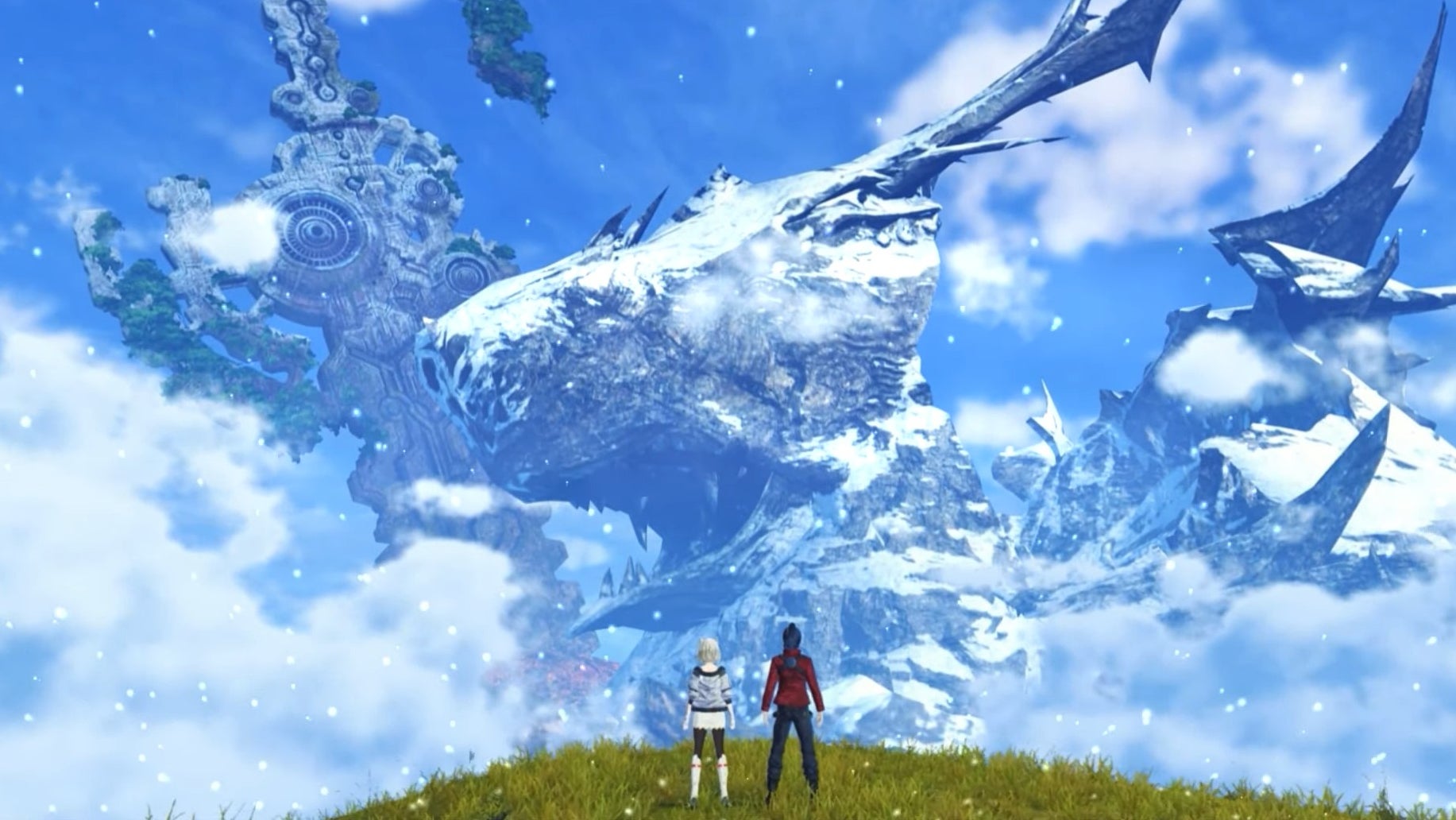 UPDATE 10/02/22: Following yesterday's announcement trailer, Monolith executive director Tetsuya Takahashi has shared a few additional words about Xenoblade Chronicles 3.
Takahashi revealed that the trailer's closing scene showing a broken great sword of Mechonis and the body of the Urayan Titan with a gaping wound was conceived a long time ago. In fact, the seed for this image was initially planted between "the end of development of Xenoblade Chronicles and the beginning of development of Xenoblade Chronicles 2".
The director also acknowledged that this visual probably left views "quite surprised" and hints that more will be revealed about this mysterious image in the future. For now, though, its meaning must remain under wraps.
Many of the faces that were integral to making previous entries in the Xenoblade series are returning for Xenoblade Chronicles 3. Takahashi revealed that Masatsugu Saito will be designing the characters for Xenoblade Chronicles 3, having previously been in charge of the character designs in Xenoblade Chronicles 2. In addition to their work on the character designs, Saito has also created some of the key artwork for the game.
Meanwhile, the music featured in Xenoblade Chronicles 3 will also be "handled by artists who've contributed to the series in the past" and will maintain "the unique Xenoblade Chronicles touch". Takahashi cited the integrating of the "flute-based melody as its motif" a bit of a challenge, but this work clearly paid off - it sounds beautiful.
Despite being the third instalment to the Xenoblade Chronicles series, Takahashi has assured fans "the game will be enjoyable for both those who've played Xenoblade Chronicles or Xenoblade Chronicles 2, as well as those who will be playing a Xenoblade Chronicles game for the first time."
Finally, Takahashi closes his message teasing a "variety of other elements and themes are hidden in the trailer and we'll be revealing the details a bit at a time going forward".
---
ORIGINAL STORY 9/2/22: Xenoblade Chronicles 3 was announced during today's Nintendo Direct.
The next instalment in the Xenoblade series will "tie together the futures of the worlds depicted in Xenoblade Chronicles and Xenoblade Chronicles 2". How exactly it will do this remains to be seen, but the footage so far looks undeniably beautiful, with hints that it will be more similar in style to the first game.
The full announcement trailer can be watched below.
Xenoblade Chronicles 3 will be coming to the Nintendo Switch in September.