Xbox One records the last five minutes of your gameplay
UPDATE: But how long does PlayStation 4 give you?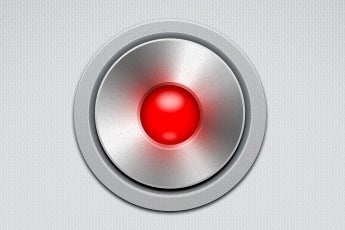 UPDATE: As reported below, Xbox One will record the last five minutes of your gameplay. But there's been confusion around exactly how long PlayStation 4 will do the same.
SCEE's Neil Brown was heard to say "seven minutes" at a Develop 2013 talk in Brighton last week - much less than the 15 minutes previously reported. Sony has now told Eurogamer that Brown corrected himself when queried by an attendee after the session concluded, and that his script had read "several".
We've hosted the talk in full via the embed below. For the relevant section, skip forward to just after the 33 minutes mark.
ORIGINAL STORY: Xbox One is able to automatically record the last five minutes of your gameplay, less time than Sony will automatically store on PlayStation 4.
Microsoft Studios creative director Ken Lobb detailed the exact amount at San Diego Comic-Con while discussing the new Xbox One version of Killer Instinct (thanks, Gamespot).
It was previously reported that Sony would allow players to edit their last 15 minutes of gameplay on PlayStation 4.
"The idea is you're always recording," Lobb said of the Xbox One's game DVR feature, nicknamed 'Project Upload'. "The last five minutes of any game you're playing are always being stored on your hard drive.
Like PS4, you'll be able to edit that footage on the fly, Lobb explained, and add titles, a voice-over or extra footage recorded using Kinect.
For times when you can't stop playing (such as in the middle of an online session), Microsoft will allow you to capture and immediately save the last 30 seconds of gameplay for editing later.
"Say you're playing online and you just did the best thing ever - you can't pause as you're playing online," Lobb continued. "You can say 'Xbox, record that' and it'll grab the last 30 seconds of gameplay for you to play around with later."
Both Xbox One and PlayStation 4 will also let you stream your gameplay online, which should allow for unlimited lengths of gameplay to be captured. Those looking for a method of editing longer amounts of footage could presumably rip the online version of this and then edit it via PC.