Xbox One November update adds custom backgrounds, Twitter integration
UPDATE: Now rolling out for everyone.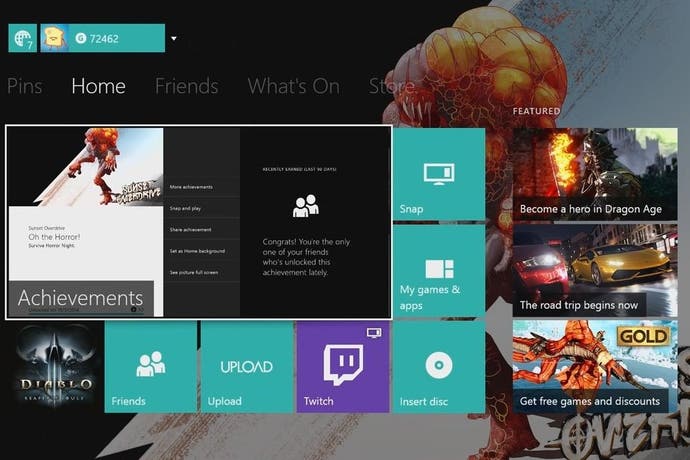 UPDATE 10/11/14 8.20am: Microsoft has now begun rolling out November's Xbox One firmware update to everyone with the console, following its usual limited beta test.
The update brings with it custom backgrounds, expanded profiles, Twitter integration and more - full details lie below.
November's update will be the last this year, Microsoft has said, while the company focuses on maintaining Xbox Live over the typically busy holiday period. Monthly updates will then resume at some point early in the new year.
ORIGINAL STORY 21/10/14 8.45am: Xbox One's upcoming November firmware update will finally let you customise your console's desktop background.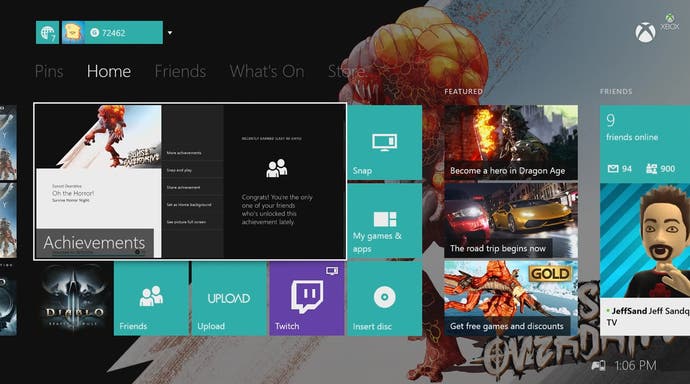 You'll be able to pick a pic from any Achievement that you've unlocked or, through an update to the console's media player app, upload an image of your own.
Your Profile will be improved too. The location and bio information found on the Xbox 360 have now returned, and there's also a new Showcase feature where you can highlight up to six OneDrive game clips or unlocked Achievements to show off on your profile page.
Link your Twitter account to your Xbox One and you will be able to share your game clips via the service for the first time.
Twitter also ties into the new What's On tab, which highlights popular TV shows, allows you to tweet along via OneGuide, and also features the current popular Twitch streams.
Other improvements include the ability to snap the Xbox One's Internet Explorer app, and a new Games with Gold section on SmartGlass so you can easily download your free games.
There's no firm date yet for when the update will launch publicly, but those in the console's dashboard beta program are already able to download their version.
See how it all works in Microsoft's video below: