Xbox Live gains a new member every two seconds
Over 75 per cent watch DVDs, Blu-rays on their consoles.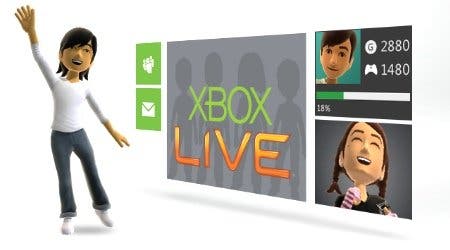 Xbox Live gains a new member every two seconds, Microsoft has claimed.
Xbox Live marketing boss Robin Burrowes revealed the eye-catching statistic at the London Games Conference 2011 last week, reported by Develop.
In 2002 Xbox Live had 50,000 users. At the end of 2010 it had 35 million users globally.
In 2009 the figure was 20 million, double what it was in 2008. This rise was due to the addition of the Sky Player, now Sky Go, Facebook, Twitter and games such as Call of Duty: Modern Warfare 2, Burrowes said. The 15 million rise to 2010 was down to the release of motion-sensing add-on Kinect.
Apparently more than 75 per cent of European console owners watch DVDs or Blu-rays on their consoles. 72 per cent download content.
42 per cent use social networks, chat and email while watching TV shows or videos on their consoles.
All entertainment will be interactive within the next five years, Burrowes predicted.
Microsoft has added a raft of new features to Xbox Live designed to expand its appeal beyond gaming.
The BBC, LOVEFiLM, Channel 4 and Channel 5 are all coming to Xbox Live later this year.