Xbox Game Pass' June additions include Mega Man Legacy Collection 2, Wasteland 2
Plus Disneyland Adventures, MotoGP 17, and more.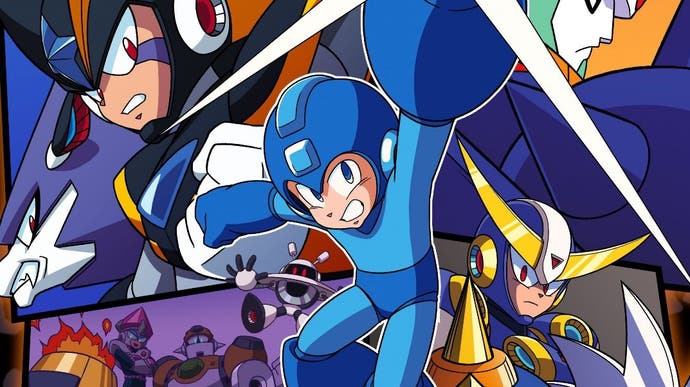 Microsoft has unveiled the newest arrivals to its Xbox Game Pass service for the month of June, and they include Mega Man Legacy Collection 2 and Wasteland 2.
Mega Man Legacy Collection 2 released last year, and caps off the work that Capcom started with its original Mega Man Legacy Collection. This second offering is slightly less generous than its predecessor, gathering together the latest four mainline Mega Man games. That's Mega Man 7 on SNES, PlayStation's Mega Man 8 (both featuring some gorgeous sprite work), and the two 8-bit-style throwbacks Mega Man 9 and 10.
Although perhaps not the strongest entries in the series, it's certainly not a bad collection if you're a fan of masochistic side-scrolling platform action.
Elsewhere, Xbox Game Pass' June arrivals includes Disneyland Adventures (the Kinect-free version of Frontier's engaging mini-game compilation, which released on Xbox One and PC last year), MotoGP 17, Next Up Heroes, The Technomancer, and Wasteland 2: Director's Cut. That's one racing game, one colourful Gauntlet-style dungeon crawler, and two post-apocalyptic RPGs - one cyberpunk and the other cowboy.
Wasteland 2 is a particular highlight, and managed to earn itself a Eurogamer Recommended badge on its original release in 2014. Fire it up, said Eurogamer, and you'll find "location after location full of crazy characters and moral choices, and a writing team gleefully embracing the ability to do pretty much whatever they want.
"A canyon of suicide-bombing monks devoted to a nuclear weapon god that they actually have access to. Disco robots. Scaring off bandits by threatening first to shoot their dog, then to eat their dog [...] Computer RPG fans haven't had it this good in ages."
If any of these - or indeed, any of the other games available in Microsoft's Xbox Game Pass library - appeal, Game Pass costs £7.99 a month, and there's a free 14-day trial.