Worms Battlegrounds gets May release for PS4, Xbox One
Armageddon that.
Worms Battlegrounds, the long-running series' new entry for next-gen consoles, will launch in the UK on 30th May.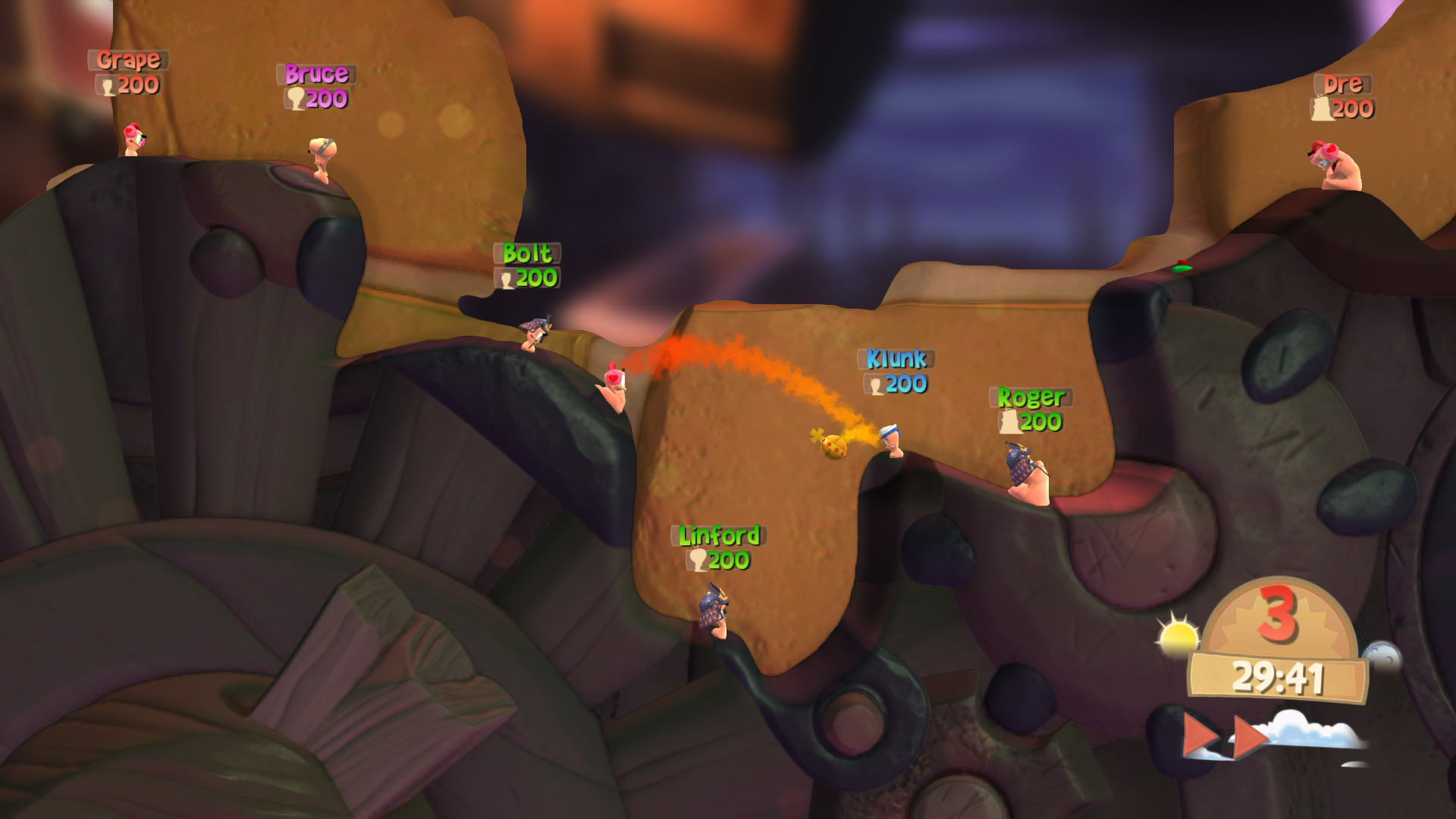 The title will be available as a digital download for PlayStation 4 and Xbox One, and as a physical release in select retailers.
North American folk get the game a little later, on 3rd June.
Fans of the franchise will note its similarity to the series' classic entries, with local and online multiplayer for up to four players and many classic weapons returning.
65 weapons and utilities are included in total, with 10 new items: the Mega Mortar, Gravedigger, Winged Monkey, Oxygen, Worm Charm, Bovine Blitz, Whoopsie Cushion, Teleport Gun, Aqua Pack and The Equalizer.
The trailer below includes a look at several familiar favourites, such as the Super Sheep, Concrete Donkey and Old Woman.
Worms Battlegrounds is one of the first few titles published under Microsoft's ID@Xbox indie programme, and will include SmartGlass companion app support so you can check your stats via your phone.
The PS4 version, meanwhile, will let you assign four weapons to quickly swipe and select via the DualShock 4's touch pad. The controller's light bar will also change colour to indicate your worm's status (red - attacking/exploding, blue - submerged in water, and green - your worm is poisoned).
Watch the new footage below.