WildStar is going free-to-play this autumn
Dev feels "strongly" that everyone have a chance to try it.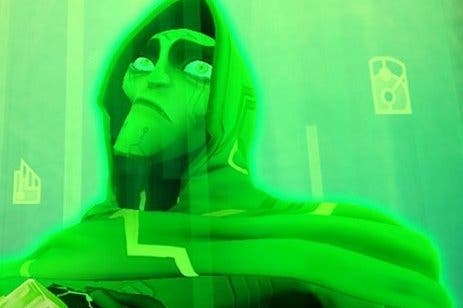 PC MMO WildStar will turn free-to-play this autumn. It was one of the last remaining big budget subscription MMOs alongside The Elder Scrolls Online, but now both games have adapted - or are in the process of adapting - their original business models.
The popular exceptions are World of Warcraft, Eve Online and the much-improved Final Fantasy 14, which remain subscription-based online games.
Free WildStar will apparently hold nothing back. "The entirety of the game will be open for players to explore for free," the press release states.
There will be an optional subscription, as is the norm, and there will be an in-game shop that accepts tokens bought with real-world money.
The optional monthly sub provides "convenience bonuses and enhancements to XP, crafting, currency, item drops and reputation". It also gives "additional character, costume, bank, supply, and décor items".
The in-game shop sells convenience and cosmetic items but not items that increase your character's power. "Progression will continue to require both skill and effort."
Why is WildStar turning free-to-play? "[We] feel strongly that removing the subscription cost will give everyone who loves MMOs, or just wants to have an incredible gaming experience, a chance to try WildStar," said Mike Donatelli, the man in charge of the game. In other words: to get more people to play.
Anyone who plays WildStar currently will be in line for a loyalty reward. For long-term players there will be a mount among other things. Even subscribers from 15th June through to F2P transition will be rewarded. The loyalty rewards can be seen on the game's website.
In addition to business model changes there will be alterations to the game, mostly to make it more understandable for the masses. Item stats are to be "more intuitive", the Amp system "easier", dungeons "reviewed" with an eye to being "not brutal", and the tutorial brushed up.
WildStar launched in the summer of 2014 and, judged alone, it had more to offer than nearly any other MMO at launch. The problem was that it was cast from a worn-out mould in a genre needing something genuinely new. "As much as WildStar seems to effortlessly hit all the right notes, essentially the song remains the same," wrote Richie Shoemaker in our WildStar review.
Do remember that MMOs can change considerably over time. That review was written last autumn, and by this autumn WildStar will have changed in considerable ways.