Wii Mini priced £79.99 at Amazon.co.uk
UPDATED: Amazon lowers price from initial £103.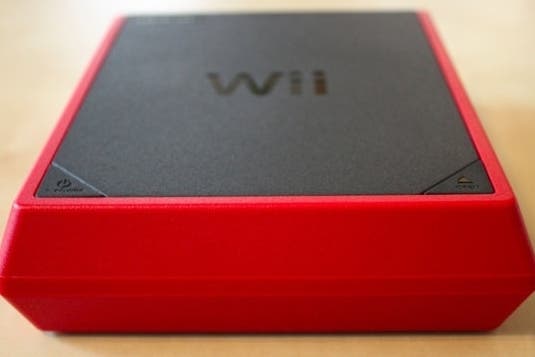 UPDATE: Amazon has dropped its Wii Mini price down to £79.99 - undercutting ShopTo's offer.
It suggests a trade price of around the £80 mark, although Nintendo does not publicly disclose this figure.
ORIGINAL STORY: UK retailers have begun naming prices for Wii Mini, the neutered version of Nintendo's ageing console that will arrive in Europe on 22nd March.
Amazon.co.uk has struck first with an eye-opening price of £103.56.
Next was ShopTo, which plumped for a more sensible £84.85 - apparently a reduction from £99.99.
There is no RRP for the Wii Mini because Nintendo doesn't set hardware prices in Europe. Individual retailers decide for themselves what to charge.
These first Wii Mini prices compare badly to what you can pick up a Wii - a better piece of hardware - for. Amazon charges £49 for a used Wii and £83.99 for a new one. High street used-goods chain CEX will sell you one for as little as £40.
And with an older Wii you can go online, download WiiWare/Virtual Console games and use the GameCube back-compatibility. With Wii Mini you can't.
Wii Mini was first made available in Canada last year. Still considering a purchase? Best read Digital Foundry's Wii Mini import review first.
We'll update this article with more prices as they appear. Let us know in the comments below if you spot one not listed here.