West of Dead is a fast-paced indie shooter starring Ron Perlman
Hellboy.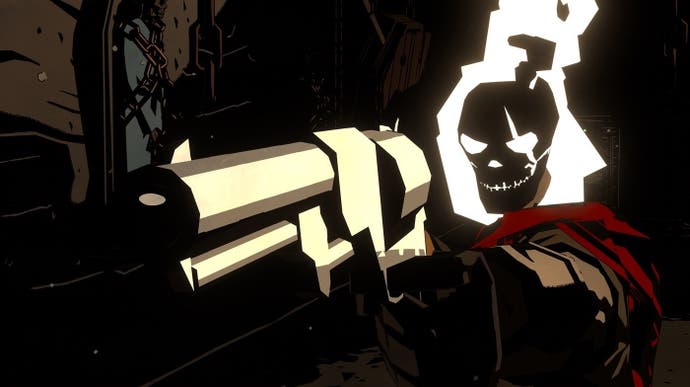 Last night, Microsoft announced West of Dead - a Wild West style twin-stick shooter, with a main character voiced by none-other than Ron Perlman.
The game puts the player in the boots of William Mason, a Ghost Rider-looking undead cowboy who awakens in Purgatory having lost his memory. To find it again it seems he needs to fight his way through procedurally generated hunting grounds, tactically dodging and outgunning enemies to survive.
"Purgatory, Wyoming, 1888. A place of gun smoke and darkness, sin and damnation, wendigos and witches," the game's description reads. "When a dead man awakens with only the memory of a figure in black, he sets into motion a chain of events that have truly mythic consequences."
West of Dead's trailer caught my eye during X019 with its comic book-like art style and it's gritty western atmosphere, it looks like one to watch when it releases sometime in 2020.
For now though, it's available to play in beta until 25th November, and is one of the many games that will be available day one on Xbox Game Pass when it launches.