Weird purple Jason Vorhees from 1989 NES game Friday the 13th is back
With fully articulated limbs!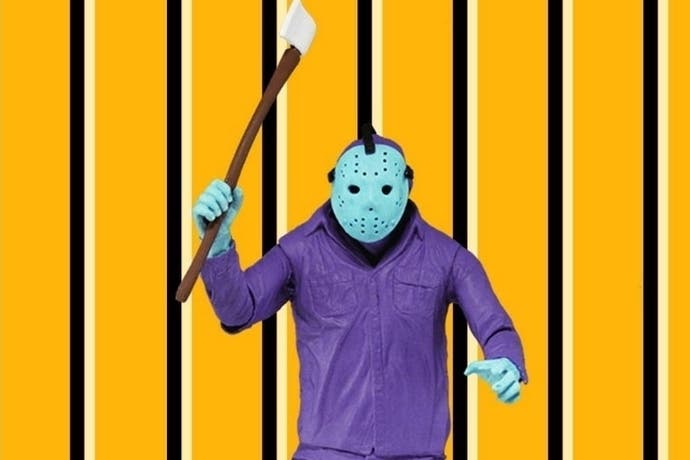 One does not simply get rid of purple Jason Vorhees from dire NES game Friday the 13th forever.
NECA (The National Entertainment Collectibles Association) spotted the 1989 oddity and decided he needed a comeback as Comic-Con-exclusive figurine this summer, via Figures.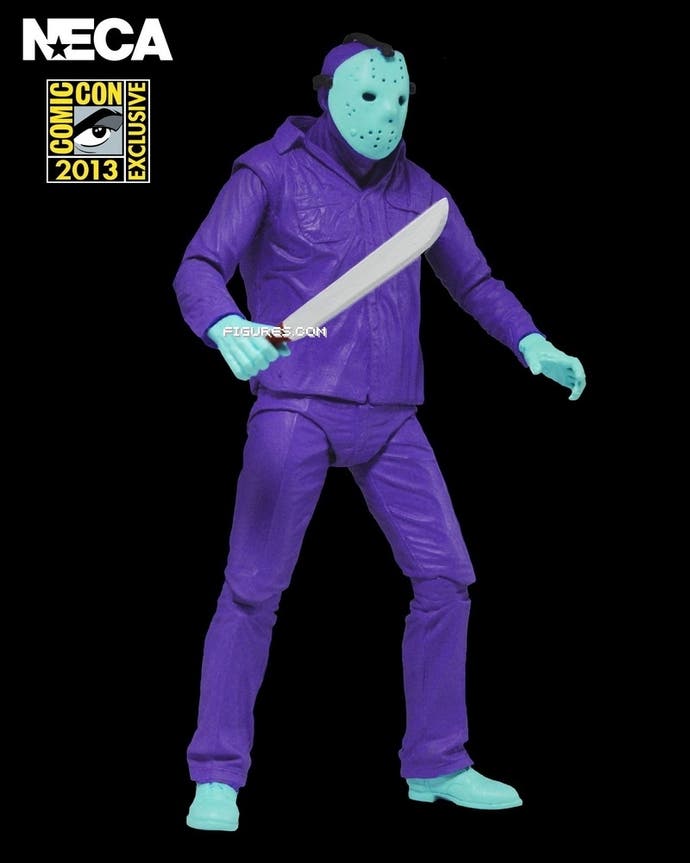 Seven-inch Jason Vorhees is resplendent in royal-purple jacket and trousers. His hockey mask, hands and feet are an aquamarine and, magnificently, glow in the dark. His spring/summer 2013 look is completed with a machete and optional axe, the sharp bits of which glow in the dark as well.
He is fully articulated so he can muck in with your Hulk Hogan and GI Joe plastic toys and be a part of whatever diorama you're creating.
Vorhees will be sold in a window box-style package with opening flap designed to look like the original NES game packaging.
How much? $25.
Friday the 13th, made by Japanese developer Atlus, was only released on NES in North America. Brilliantly, it's considered one of the worst games of all time!
In the game you play as one of six summer camp counsellors, who have to protect the children from silly old murder-face Jason. You have to fight him three times in amazingly bad Punch-Out!!-style battles, but first you have to battle your way through forests and wolves, caves and bats, and hordes of zombies, obviously.
Here's the game's final boss and ending. I'm sorry to spoil it for you.