Wayfinder is Joe Madureira studio's new free-to-play online action-RPG
Coming to PC and consoles next year.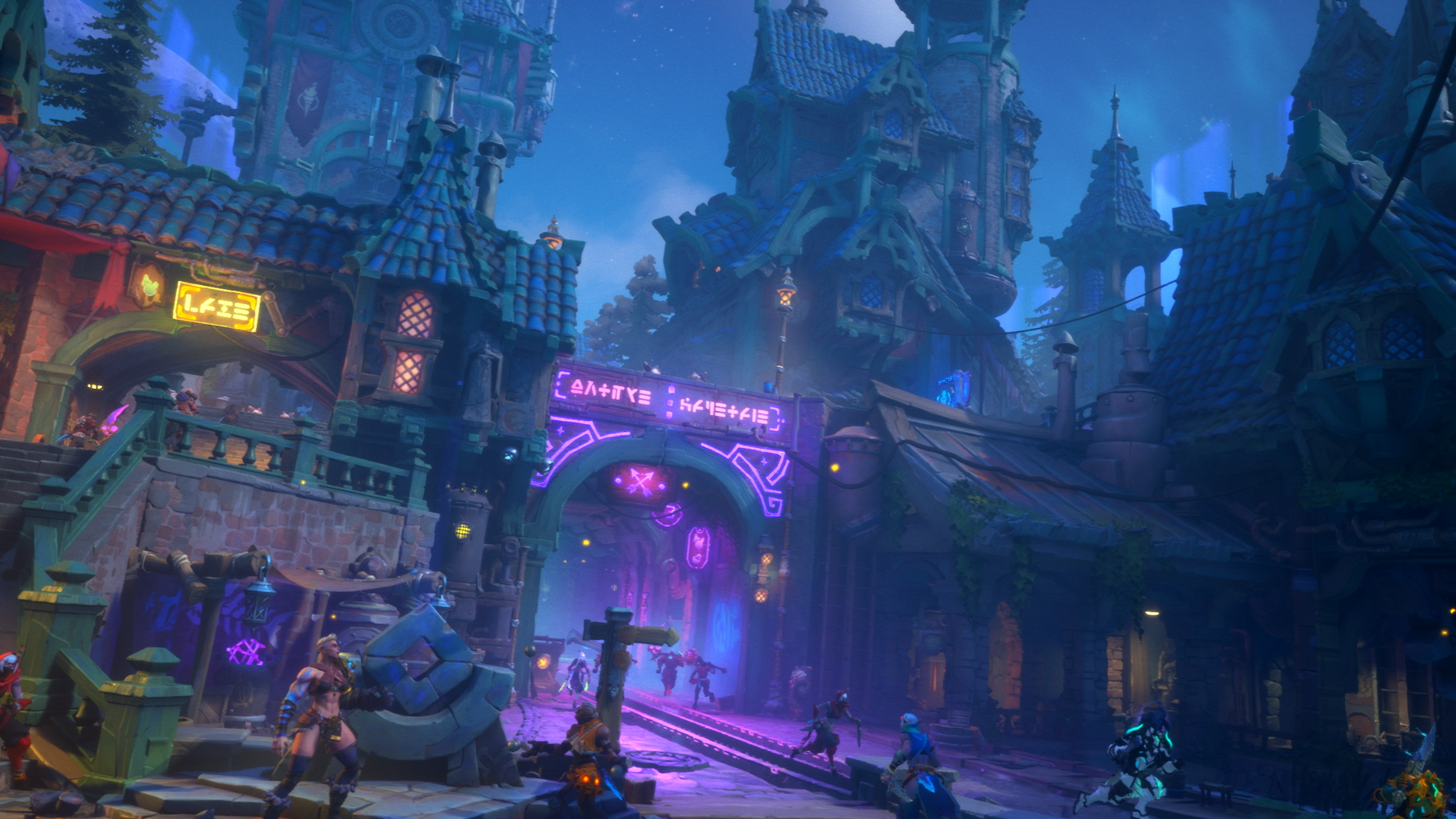 Following a tease of a partnership earlier this year, Joe Madureira's Airship Syndicate studio and Warframe developer Digital Extremes have unveiled the former's new free-to-play online action-RPG, Wayfinder, coming to PC and consoles next year.
Set in the fractured fantasy world of Evenor, players take on the role of Wayfinders as they embark on a quest of "endless action and adventure" to restore their home from a foul, consuming force known as the Gloom.
Airship (which made Ruined King: A League of Legends Story and Darksiders Genesis) says each playable Wayfinder comes with its own unique story, play style, and abilities - which can be augmented by using Echoes from fallen foes - with players able to wield arcane magic, mystical tech, and "cunning" weapons as they embark on hunts and expeditions to new locations.
"Collect and craft weapons and gear as you complete your Atlas and increase Mastery," the developer adds. "Participate in live events with ongoing character-driven content updates."
All this can be done cooperatively, with players able to adventure and even develop an Apartment together, with the latter granting their neighbourhood powerful buffs. "All of your social interactions, character, and housing progression are tied together by the most important thread," Airship says, "...each other."
Wayfinder, which is being published by Digital Extremes, will launch into early access for PC and PlayStation in spring next year. A full, free-to-play multiplatfom release is penciled in for next autumn. Before that, a closed playtest will be available for PC players on 13th December (interested parties can register here), and PlayStation access will begin in January.