Watch Zelda: Link's Awakening DX completed 100 per cent in 85 minutes
Like a dream.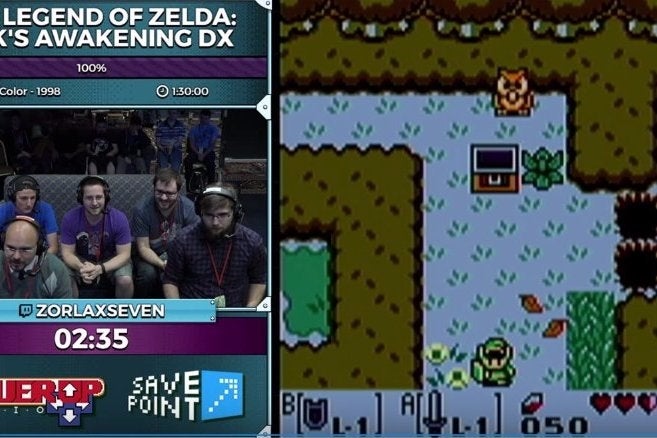 World record speedrunner ZorlaxSeven has sprinted through The Legend of Zelda: Link's Awakening DX, collecting all upgrades, in 85 minutes and 18 seconds.
This was part of the bi-annual charity event Games Done Quick, which is running through 9th July and raises money for charity. In this case that includes Doctors Without Borders.
ZorlaxSeven is joined by fellow Link's Awakening speedrunners as they explain various advanced techniques used to shave off those niggling surplus seconds. For example, about three minutes in it's explained that nudging a north-facing moblin will set them up to launch an arrow at you, pushing Link past a tiny hole in the ground. Shortly thereafter, we learn the trick to stealing a bow early in the game.
Technically this speedrun is not a world record, though ZorlaxSeven holds the honour for that having sped through Zelda: Link's Awakening DX 100 per cent in 85 minutes and 13 seconds a few months back. That's right, he's only five seconds shy of setting a new record this time. So close!
For more on Summer Games Done Quick, here's a schedule of what's coming up on the event's livestream.