Pokémon Sword and Shield features open-world area with multiplayer raid battles
Let's go.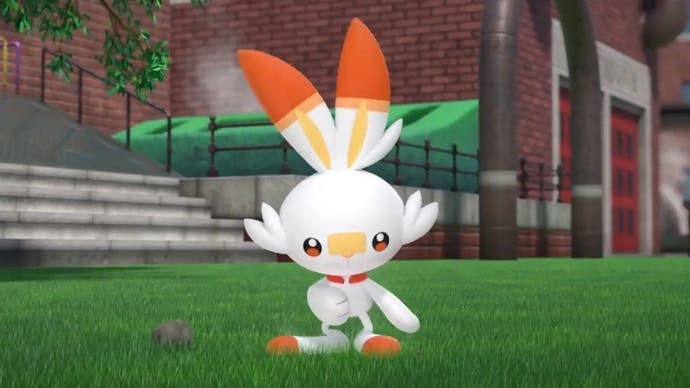 UPDATE 2.20PM: Pokémon Sword and Shield will launch on 15th November worldwide, today's dedicated Nintendo Direct has confirmed.
A 15-minute look at the games revealed several new Pokémon and the big new mechanic - Dynamax - which sees a 'mon grow enormous in size during battles. Think Mega Evolution, but just a larger version of the same Pokémon.
But most exciting was the unveiling of the game's overworld, simply named the Wild Area, where Trainers can explore, battle wild Pokémon (back from Let's Go) and link up with friends to battle raid bosses. The latter idea is lifted straight from Pokémon Go - where players work together to fight a boss, then each get a chance of catching it.
Some Pokémon will only be found in these raids (named Max Raid Battles). You'll be able to battle together with friends over both local wireless and Wi-Fi play (which requires a Nintendo Online subscription).
New Pokémon include the sheep 'mon Wooloo (like Mareep with a perm), the flowery Gossifleur (similar to Bellossom) which evolves into Eldegoss (like Jumpluff), the Rhyhorn-like Drednaw, and the Murkrow-like Corviknight which will fly the player around to towns they have previously visited.
Each game's Legendary is a wolf - either the sword-wielding Zacian and shield-bearing Zamazenta.
You can watch the whole Direct again from start to finish below:
---
ORIGINAL STORY 12.00PM: The Pokémon Company is set to reveal new details on this year's Pokémon Sword and Shield in a dedicated Nintendo Direct this afternoon at 2pm UK time (6am Pacific, or 9am Eastern).
We're expecting an in-depth look at some of the Nintendo Switch games' systems, which so far have remained largely under-wraps. Are wild Pokémon really gone? Is Mega Evolution back? What new mechanics do Sword and Shield bring? We hope to hear more today.
Oh, and Pokémon themselves - it'll be nice to see a few more of those. Right now we just know the identities of Gen 8's starter trio: Fire-type Scorbunny, Grass-type Grookey, and Water-type Sobble which can frankly get in the bin.
Tune in at 2pm for more.