Watch Kojima in conversation about Death Stranding here
Live at 2pm UK time, from EGX Berlin.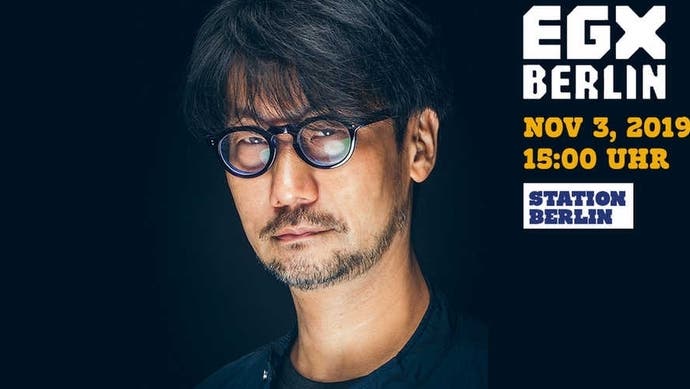 Hideo Kojima is on stage today at EGX Berlin, discussing the intersection of games and film and how he's striving to do it in Death Stranding. You can watch it live on the EGX Berlin Twitch channel, which we have helpfully embedded below.
EGX Berlin is the German sibling of the UK's EGX show, operated by Eurogamer's parent company Gamer Network.
Kojima will be talking with the German film-maker Fatih Akin, who will hopefully have time to bring up the wide range of review scores Death Stranding has racked up ahead of its release on Friday. Oli liked it, issuing a Recommended badge on Eurogamer's Death Stranding review, but acknowledged it as a "grand folly" - other Death Stranding reviewers have been less generous.
Reviewers are at least united in the opinion that it's a great-looking game. Digital Foundry's John Linneman is in full agreement, considering the game a "stunning technological achievement", as you can read in his in-depth Death Stranding tech analysis. Aoife has also run through everything that she liked (and didn't like) about it over on the Eurogamer YouTube channel.
Everybody else can make up their own mind when the game finally comes out on Friday.