Watch: Ian plays Far Cry Primal live at 3:30pm
Ug.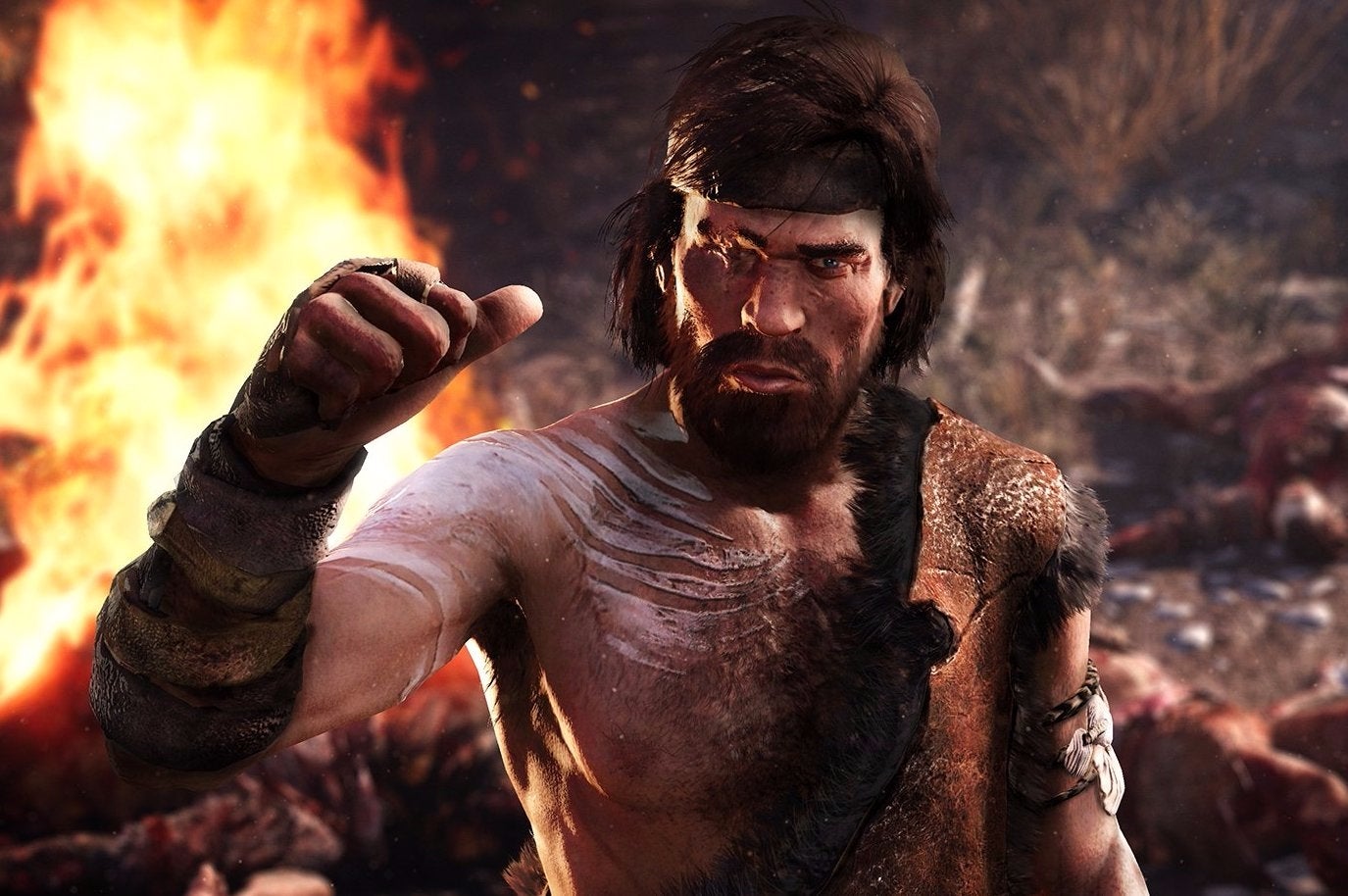 Hot on the heels of our review, I'll be streaming 90 minutes of Far Cry Primal at 3:30pm.
The game starts off pretty slow and it takes quite a few hours to unlock some of protagonist Takkar's cooler skills, but I played through a big chunk of the game over the weekend and have managed to unlock quite a few awesome perks - including the ability to ride a bear into battle. As you do.
I'll be avoiding story spoilers for this stream and will instead be concentrating on the open world; exploring the terrain, liberating outposts, hunting for animals and inserting hundreds of sharp, pointy sticks into some very angry prehistoric people.
Fingers crossed I don't accidentally kill one of my ancestors and end up erasing myself from history though. That would be awkward.