Watch: Ian introduces Chris to the ZX Spectrum
Kids React.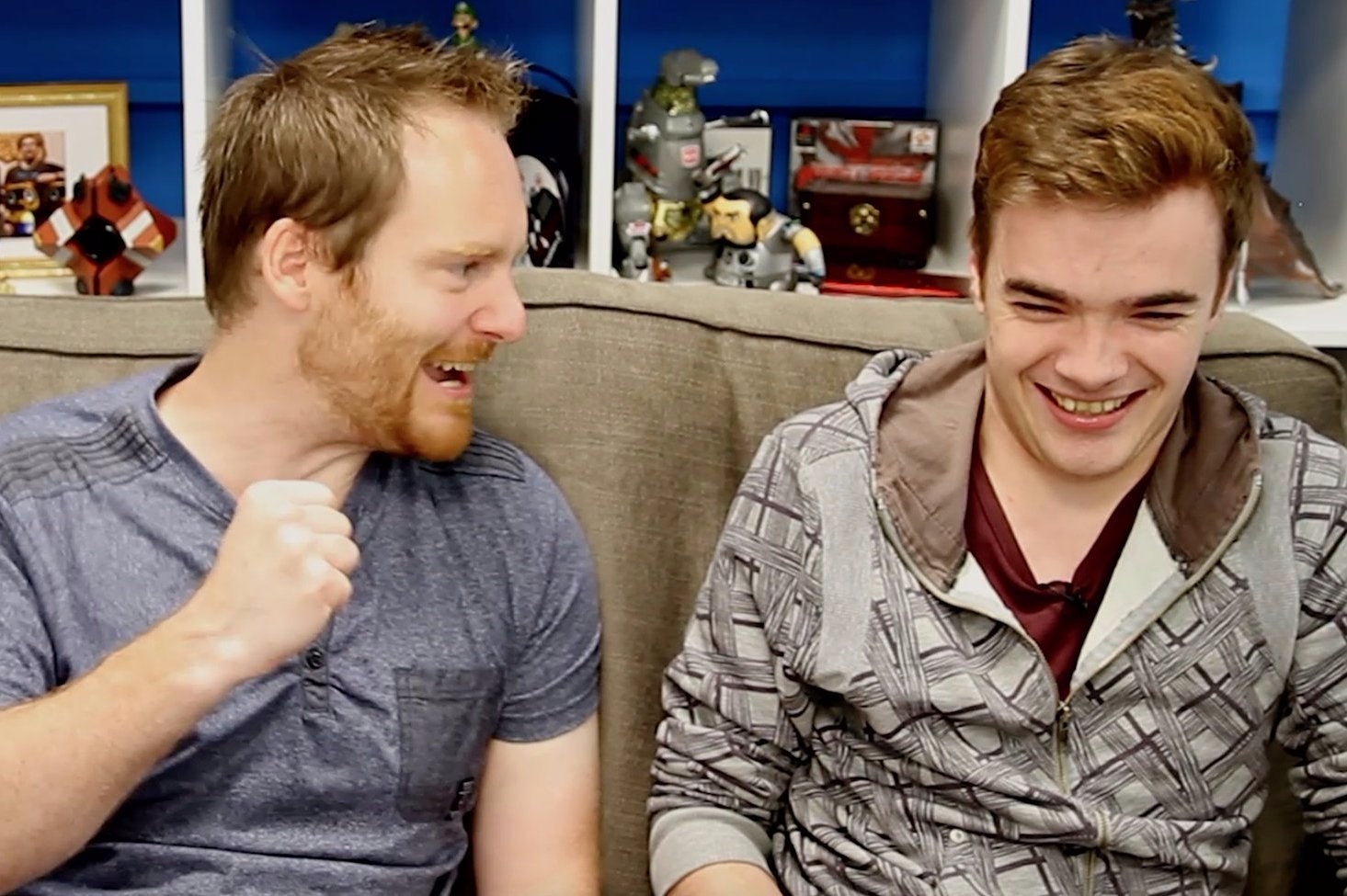 If you grew up with the ZX Spectrum, or indeed any home computer that ran games on cassette tape, it might be wise to avoid watching this video - it will make you feel very, very old.
You see, for this week's episode of Late to the Party I thought it would be a fun idea to introduce the youthful Chris Bratt to my ZX Spectrum +2, a home computer that was released four whole years before he was born. Imagine that; a world where Chris didn't exist... good times.
As a massive Spec-chum and an avid collector of Spectrum games, I'm all about the nostalgia of loading up games on retro hardware. Chris, however... well it's safe to say he didn't take to the Spectrum as well as I was hoping he would. In fact, he even likens that beautiful tape loading noise to actual torture at one point. Unbelievable.
Still, if the idea of Chris puzzling over how to load a tape-based game amuses you, check out the video below where we play a bit of Fantasy World Dizzy, a couple of levels of License to Kill and a very, very small amount of Head Over Heels.
Did you own a ZX Spectrum? If you did, let me know what your favourite games were in the comments below. Mine was obviously Fantasy World Dizzy, but I was also a massive fan of Head Over Heels, Rainbow Islands, Chaos, Skooldaze, Target Renegade...I'd better stop now or we'll be here all weekend.
Enjoy!