Watch this parkour team go Assassin's Creed over Paris rooftops
Hood have thought it possible.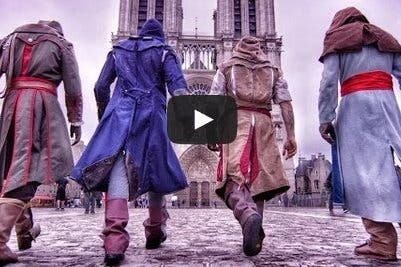 Assassin's Creed fans have been filming themselves leaping over railings and vaulting walls since Ubisoft's series first began, but this new video starring four would-be Assassins may be one of the best efforts yet.
The Assassin's Creed: Unity-themed clip stars a brotherhood of talent from the French FreeRun Family, a team who aren't afraid to leap at some height over the Paris skyline. The rooftop-set scenes begin around a minute in.
It's worth noting that Ubisoft sponsored this video, although it is a collaboration of fan-made costumes, music and visual effects.