Watch CSGO cheaters get "punished" with fake cheat software
Going off script.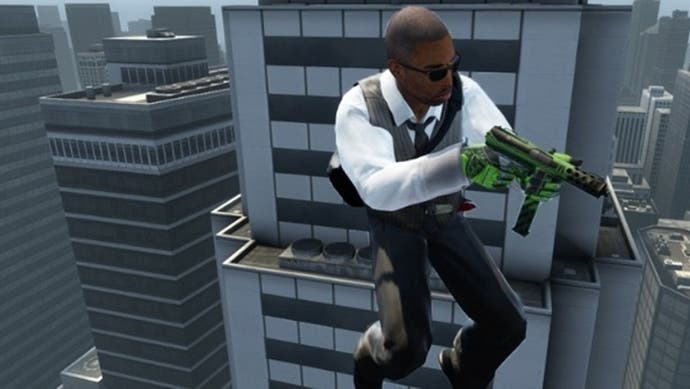 Nobody likes a cheat, but everyone loves a bit of karma - and now we have the perfect combination of the two, as someone has created bait software which forces wannabe Counter-Strike: Global Offensive cheaters to throw themselves off the map. Amongst other things.
Created by YouTuber ScriptKid, the software BlueFlame doesn't do exactly what it says on the tin. Instead of providing users with cheats for CSGO, those who download it are treated to a few special surprises. The latest "punishments" can prevent cheaters from opening doors (replacing the action with a loud knocking sound), replace bullets with blanks, or even force cheaters to throw their weapons (or themselves) off the edge of the map. If a cheater walks over a "tripwire" area of a CSGO map, they view a flashbang white-out, during which their weapon is removed... or they suddenly find themselves in mid-air.
In order to get cheaters to download the software, ScriptKid paid for advertising to make the website appear on Google searches for free CSGO hacks, and has so far spent "well over $2000" (£1553) over the course of all his fake cheat videos. ScriptKid is able to view every instance of his "cheats" being used, as his software sends him a recording of each match. Here's the latest video compiling the clips, for your viewing pleasure:
This is actually the second time ScriptKid has created a video of trolling cheaters, as the first was aimed at miscreants in PUBG. A previous CSGO video surprised wannabe cheaters by causing them to throw their grenades at their own feet, making them drop their weapons when spraying, or increasing their sensitivity to 100 and forcing them to jump. Best of all, the cheaters actually sign up for all of this by accepting ScriptKid's terms and conditions - clearly, without reading them first.
It's impressive (and expensive) work, but well worth the money in my book. ScriptKid also has a Twitch channel where he reacts to the unfortunate map replays in real time, so if you're on the hunt for more of this delicious content, you can check it out here. And if you're thinking of downloading a CSGO cheat for yourself in the near future: smile, you might be on camera.