Watch a full 20-minute FIFA 18 match
With a lot of Real Madrid.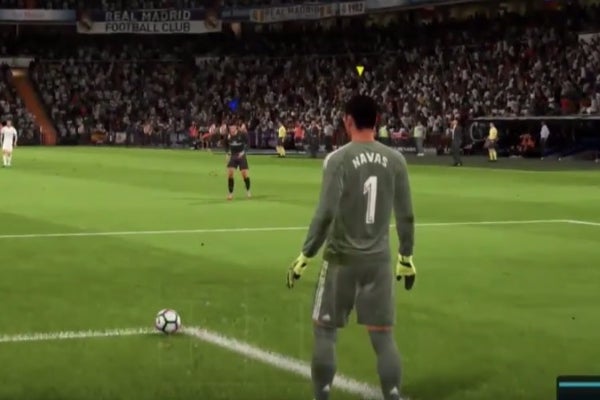 Overnight, EA hosted a livestream in which it revealed new features for FIFA 18. But we also got our best look at FIFA 18 gameplay yet.
EA set up a 20-minute 2v2 match involving Real Madrid players playing as, yes, Real Madrid at the Bernabéu. The marketing partnership is in full force.
My FIFA 18 hands-on preview from June touched on the changes made to gameplay for this year's game, as well as the graphics improvements. The video, below, doesn't do a great job of showing these in action (FIFA 18 looked better when I played it on a telly up close than it does in this livestream), but you can get a sense of the gameplay flow. I suspect FIFA 18 is being played on a PlayStation 4 Pro here (as per EA's marketing deal with Sony for the game).
Despite the eye-rolling set-up, it's quite an exciting match, with plenty of goals and even a controversial referee decision. The video is well worth a watch if you're mildly interested in FIFA 18.