There are three versions of FUT Icons in FIFA 18
Ronaldinho when he was good, when he was great and when he was the best.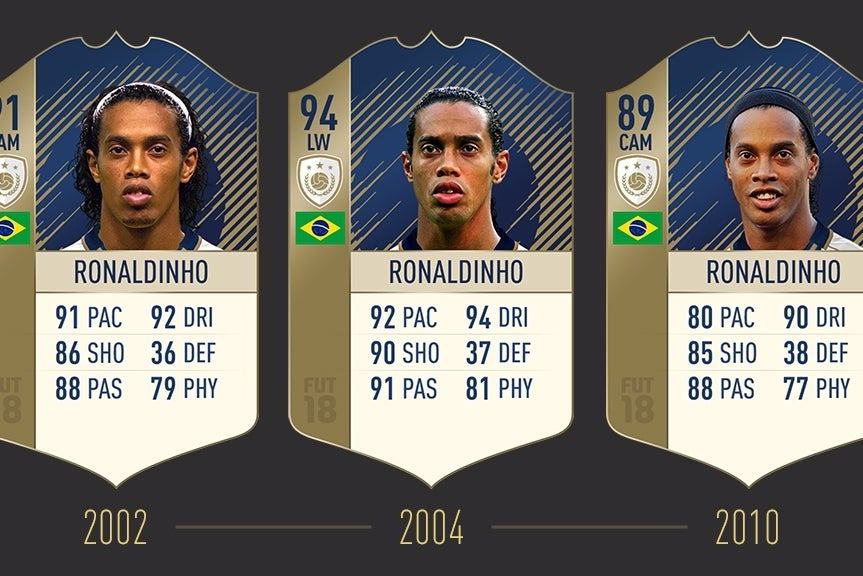 There are big changes coming to FIFA Ultimate Team for FIFA 18. Chief among them: three versions Icon players, each with its own unique ratings.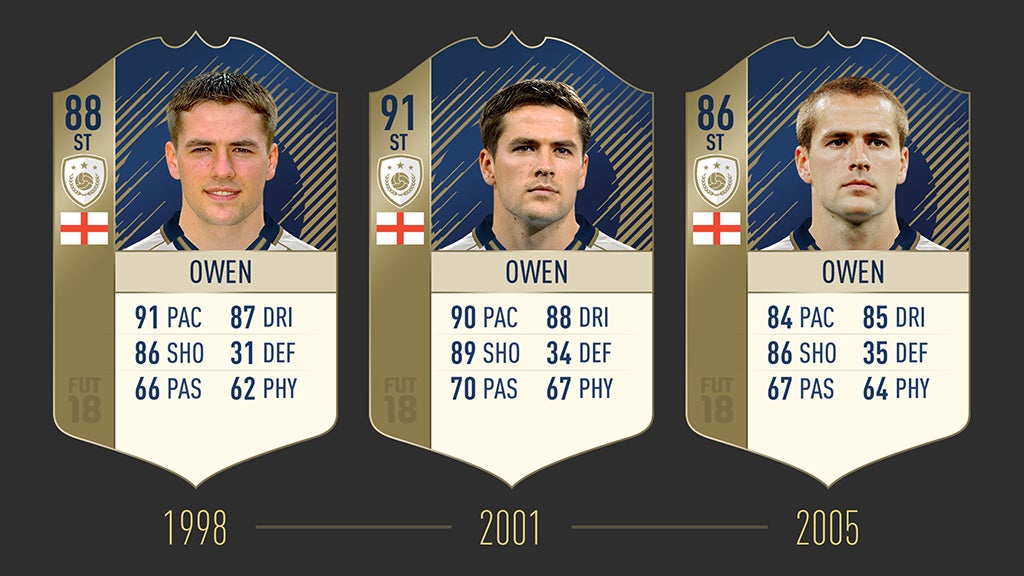 Take Ronaldinho, for example. There's 2002 Ronaldinho, when he played for PSG and was on his way to winning the 2002 World Cup for Brazil; 2010 Ronaldinho, when he won the league at Milan, and 2004 (the best) Ronaldinho, when he pretty much dominated La Liga (and scored an incredible goal against Chelsea at Stamford Bridge in the Champions League that I'll never forget) while playing for Barcelona.
Other Icons include Pele, Ronaldo Nazario, Thierry Henry, Lev Yashin, Diego Maradona, Rui Costa and Patrick Vieira.
EA's also made pack opening walkouts a lot more exciting. Here are a couple of examples.
EA also announced a load of new features for FUT this year, including single-player Squad Battles, Champions Channel and Objectives. It's worth noting these three features are only available on Xbox One, PlayStation 4 and PC. So don't expect them on the Nintendo Switch version of the game.