Watch 43 minutes of Yakuza 6 gameplay
UPDATE: Now the full demo in HD.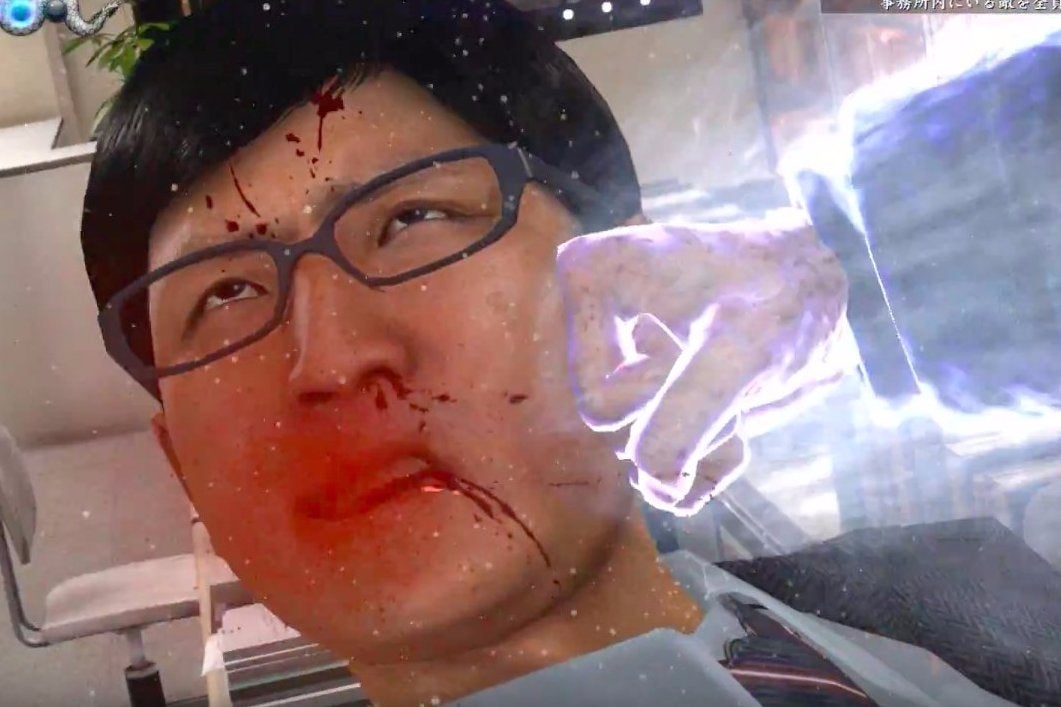 UPDATE 29/01/2015 12.10am: We now have HD footage of the entirety of Yakuza 6's Japanese demo.
The following clip lasts 43 minutes and while we don't know what anyone's saying, we do know that it's very, very funny. Skip to the 13 minute mark to watch Kazuma Kiryu beat the stuffing out of a bunch of office workers.
ORIGINAL STORY 25/01/2015 11.52pm: Sega has revealed 11 minutes of Yakuza 6 gameplay played by series director Toshihiro Nagoshi.
Unfortunately it's fairly low-quality as it's ripped from a stream (via Gematsu). Still, we get to see how Yakuza 6's native platform of PS4 will be used to create larger battlefields. We even get to see a handful of series stalwart Kazuma Kiryu's associates join him in battle against far more foes than we're used to seeing in a single brawl from earlier Yakuza titles.
Those who purchase Yakuza Kiwami, a remake of the first Yakuza for PS4 and PS3, will receive the Yakuza 4 demo on 28th January.
Unfortunately, both Yakuza Kiwami and Yakuza 6 are still only slated for Japanese releases at the moment, with the former released last week and the latter due this autumn.
Given that Yakuza 5 saw a belated western release in December, it seems likely that Yakuza 6 will eventually reach English-speaking shores. It could take a while though, as there was a three year gap between Yakuza 5's Japanese and western release.
Yakuza 6 will feature Japanese director and actor Takeshi 'Beat' Kitano in a supporting role. The man of many talents helmed Sonatine and Hana-Bi as well as played a teacher in Battle Royale. He is regrettably absent from today's footage.