God of War is a smash hit in UK chart
Second biggest week one sales so far this year.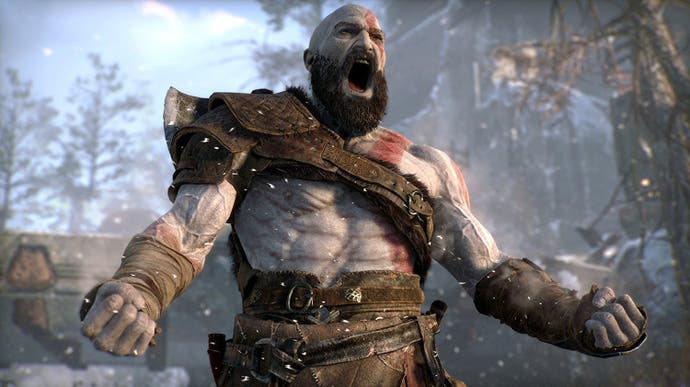 God of War has done the business for Sony, debuting at top spot in the UK video game chart.
The PlayStation 4 exclusive enjoyed the second biggest week one release so far this year behind Far Cry 5, based on physical sales only (Chart-Track doesn't include download sales in its data).
God of War is also the new week one best-seller for the franchise, beating the previous record held by God of War 3, which came out on PS3 in 2010. (The first God of War launched on PS2 back in 2005, the second on PS2 in 2007.)
If you're wondering what all the fuss is about, check out Eurogamer's God of War review, then have a gander at the video below.
Elsewhere, Sega's PS4 game Yakuza 6 debuted at number three with the biggest week one sales for the franchise (the previous best was 2017's Yakuza Kiwami, a PS4 remake of the original Yakuza).
Here's this week's top 10:
God of War
Far Cry 5
Yakuza 6
FIFA 18
Mario Kart 8 Deluxe
Super Mario Odyssey
Fallout 4
PlayerUnknown's Battlegrounds
The Legend of Zelda: Breath of the Wild
Grand Theft Auto 5