Warframe players will get cross-play and cross-save later this year
It's "just one of many efforts we'll take on to bring more players together."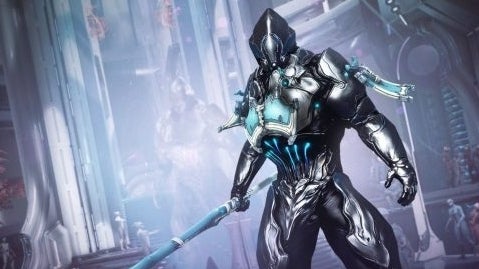 Warframe players will be able to cross-play and cross-save later this year.
Developer Digital Extremes made the announcement during this weekend's TennoCon 2021, which also showed off the shooter running on mobile devices, too.
While a concrete release date has yet to be confirmed, it does mean the Warframe faithful will be able to team up with pals playing on other consoles such as Nintendo Switch, PC, PS4, PS5, Xbox Series X/S, and Xbox One before the end of the calendar year.
"Community is incredibly important to us," Sheldon Carter, chief operating officer at Digital Extremes, said during the livestream (thanks, Kotaku). "Opening up cross-play and cross-save is just one of many more efforts we'll take on to bring more players together including extending Warframe's fast, fluid, action combat experience to other global gaming platforms."
Yet to give Warframe a try? Contributor Sam Greer detailed her thoughts on why "Warframe makes us care about its space stuff".
"If you'd told me when Warframe first came out that it would eventually deliver one of my all-time favourite bits of video game storytelling, I would have laughed," Greer explained earlier this year. "It's unbelievable. But here we are and Warframe proves that any genre, even one as seemingly antithetical to good storytelling as a grindy loot shooter, can be elevated to something far more meaningful."