Warframe Chains of Harrow update arrives on PS4 and Xbox One
Better than Chains of Croydon I suppose.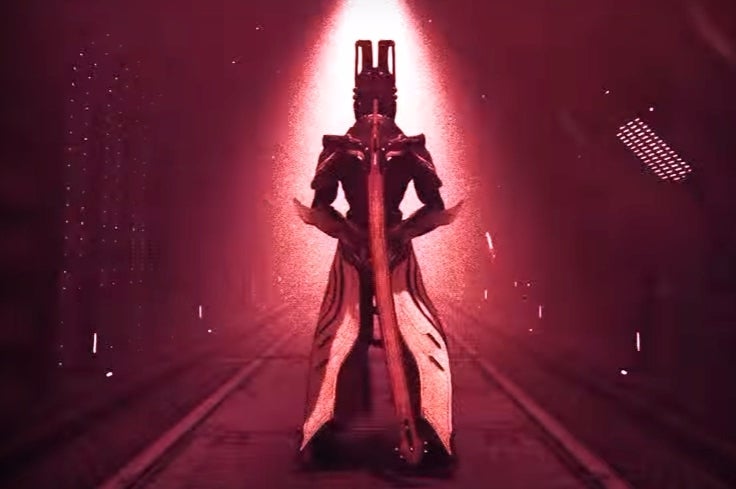 Warframe welcomes the Chains of Harrow update on PlayStation 4 and Xbox One today.
This brings a new horror film-style quest, a new chain-wielding character/Warframe, a new-look/remastered Earth environment, new weapons, new enemies and the ability to dual-wield thrown melee weapons with secondary weapons.
The Chains of Harrow quest sends you to investigate a spaceship adrift near Earth, and in true horror film fashion, it houses a lot more than your bargained for. The quest will appear when you've finished The War Within and unlocked Mot in the Void.
Harrow is the new Warframe you'll be able to play as and offers a kind of priestly playstyle of buffing friends in various ways while rooting - with fancy big chains - enemies to the spot. There's a profile video demonstrating what Harrow can do.
There's a new Grineer enemy called Nox, which launches blobs of explosive gloop; there's a new Knell pistol that buffs crit chance with every scoped headshot achieved; and there's a new Scourge spear that either shoots plasma bolts or can be thrown to produce an energy field to amplify your enemies' brain waves and better attract bullets to them!
Warframe is a co-operative free-to-play online action role-playing game. It was mediocre when it launched in 2013, but thanks to developer Digital Extremes' ongoing commitment appears to have improved immeasurably in the four years since. Warframe is currently the eighth highest-played game on Steam as a result, and is presumably no slouch on console too.