War of the Vikings invades Steam Early Access
£100 Valhalla Edition includes all future DLC.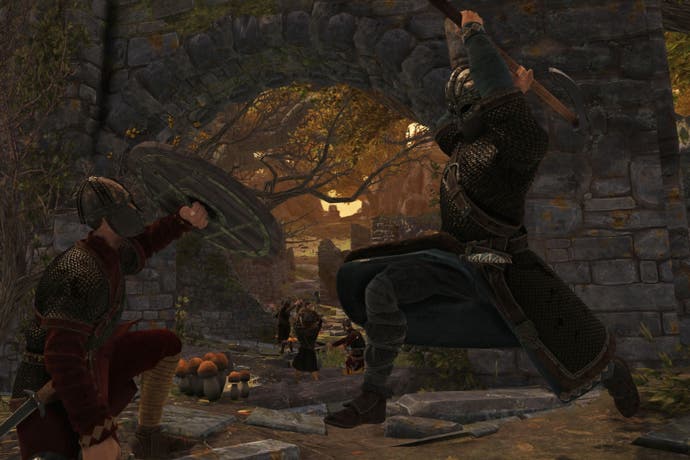 An alpha version of War of the Vikings, the follow-up to War of the Roses, is available now from Steam Early Access.
The Early Access version of Fatshark's multiplayer close-combat game costs £14.99. Those who buy it get the finished version at no extra cost when it's complete.
"After the first well-received War of the Vikings Alpha we began planning for the next phase and explored all options available to us," explained executive producer of the War franchise Gordon Van Dyke.
"We already knew we wanted to do another public Alpha and Beta, and we'd planned to offer pre-orders. After consideration, it was a no-brainer to go with Steam Early Access and kill two birds with one axe, and give our community ample opportunity to help shape the final product."
War of the Vikings Alpha participants and owners of War of the Roses: Kingmaker Edition get a free sample of Early Access from 1st October to 4th October 2013, publisher Paradox said.
Those who own War of the Roses: Kingmaker Edition and/or Mount & Blade: Warband get a 10 per cent discount off the regular Early Access price for the first month of availability.
There are a few packs available during Early Access: the Standard Edition; the £22.99 Blood Eagle Edition, which includes a digital concept art book and soundtrack alongside exclusive gear; and the £99.99 Valhalla Edition, which comes with all in-game content unlocked and also access to all future content at no extra charge, as well as the bits and bobs in the Blood Eagle Edition.
The finished version of the game is on track for release in Q1 2014.