Vita beaten by PSP for second week running
Sony handheld fourth in Japanese hardware charts.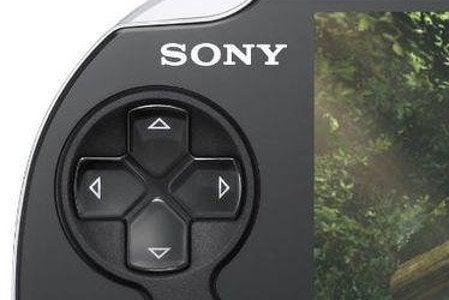 PlayStation Vita has been beaten by the PSP in Japan's hardware chart for the second week running.
Post-Christmas hardware sales were down across the board, although Vita could still only finish fourth in the weekly rundown, behind the PSP, PS3 and 3DS.
Sony's new handheld managed to sell 42,648 units in its third week on sale (December 26th to January 1st) according to Japanese chart company Media Create (via NeoGAF).
The 3DS, by comparison, sold 197,952 - beating Vita by a ratio of five to one. It was top of the hardware chart yet again - a place it has held unrivalled since early last September.
Life-to-date sales for Vita now stand at 439,986 units, over half of Sony's initial shipment of 700,000.
But there was little joy to be found for Sony's handheld in the week's software chart either.
Just two Vita titles made the software top 30 - Hot Shots Golf and Uncharted: Golden Abyss, in 28th and 29th places respectively.
Five of the top ten games were 3DS titles, with Mario Kart 7 and Monster Hunter Tri G leading the charge at the top of the chart, each selling another 100,000 copies apiece.
Nintendo titles dominated the rundown, with 13 of the top 15 games for Nintendo platforms. The full listings lie below.
Japanese Weekly Hardware Chart (December 26th - January 1st)
3DS - 197,952
PS3 - 67,199
PSP - 62,746
Vita - 42,648
Wii - 33,208
DSi XL - 3,356
Xbox 360 - 2,453
DSi - 2,418
PS2 - 1,659
DS Lite - 28
Japanese Weekly Software Chart
[3DS] Mario Kart 7 - 109.000 / 1.160.000
[3DS] Monster Hunter Tri G - 100.000 / 985.000
[PS3] Warriors Orochi 2 - 73.000 / 274.000
[3DS] Super Mario 3D Land - 68.000 / 1.080.000
[PS3] Final Fantasy XIII-2 - 61.000 / 704.000
[3DS] Inazuma Eleven Go: Shine / Dark - 48.000 / 269.000
[WII] Just Dance Wii
[WII] Kirby's Return to Dream Land
[WII] Wii Party
[3DS] SD Gundam G Generation 3D
[WII] Wii Sports Resort with Wii Remote Plus
[WII] Mario Kart Wii
[WII] Go Vacation
[PS3] The Idolmaster 2
[WII] Inazuma Eleven Strikers 2012 Xtreme
[WII] Taiko Drum Master Wii: Definitive Edition
[PSP] World Soccer Winning Eleven 2012
[PS3] Call of Duty: Modern Warfare 3 - Dubbed Edition
[PSP] Jikkyou Powerful Pro Baseball 2011 - Ketteiban
[PSP] Frontier Gate
[WII] Rhythm Heaven: Fever
[NDS] Magician's Quest: Oshare na Mahou Tsukai
[3DS] Nintendogs + Cats
[NDS] One Piece: Gigant Battle 2 - New World
[WII] Mario & Sonic at the London 2012 Olympic Games
[PSP] Monster Hunter Freedom 3
[WII] Itadaki Street Wii
[PSV] Hot Shots Golf: World Invitational
[PSV] Uncharted: Golden Abyss
[PS3] Mobile Suit Gundam Extreme Vs.
Will you support Eurogamer?
We want to make Eurogamer better, and that means better for our readers - not for algorithms. You can help! Become a supporter of Eurogamer and you can view the site completely ad-free, as well as gaining exclusive access to articles, podcasts and conversations that will bring you closer to the team, the stories, and the games we all love. Subscriptions start at £3.99 / $4.99 per month.