Virgin Media customers get Marvel's Avengers beta access this weekend
Even if you haven't pre-ordered on PC/Xbox.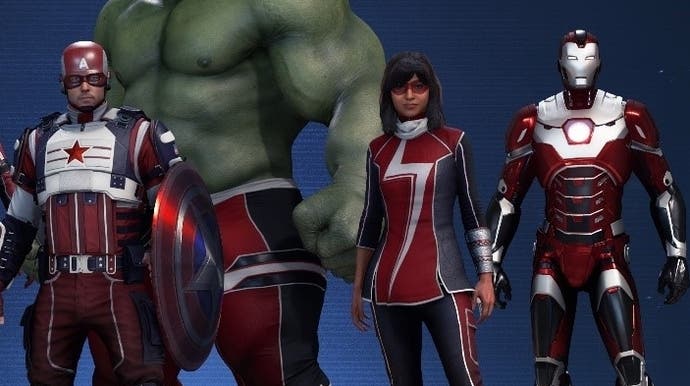 Virgin Media has now confirmed its collaboration with superhero service game Marvel's Avengers, a partnership that includes the previously-leaked skins - as well as earlier access to the game's beta this weekend if you haven't pre-ordered.
This weekend's beta window is officially open for all PlayStation 4 owners, and invite-only for those who have pre-ordered the game on PC and Xbox One.
If you haven't pre-ordered on those platforms but are also a Virgin Media customer, then you can get in too. You can log in via your Virgin Media details and apply for a beta code via the company's website.
Another interesting note is the fact Virgin Media suggests its "exclusive" skins (also available via Verizon in the US) are only timed-exclusive. Virgin Media says its outfits "can't be worn by anyone else at the time of launch", leaving open the possibility they will become available for free (or to buy) down the line.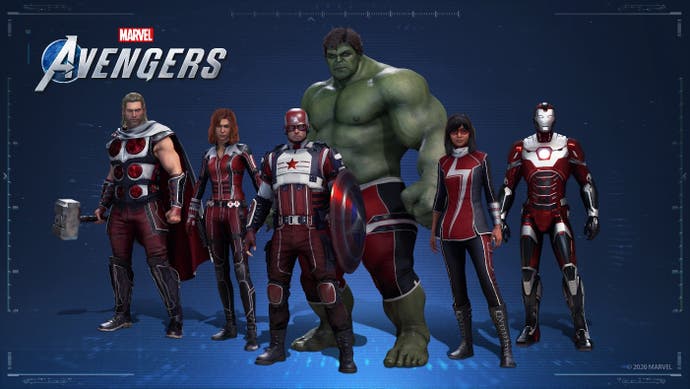 Virgin Media's red-coloured Avengers suits have been named as:
Hulk: Ascendancy Outfit
Black Widow: Lucent Shadow Outfit
Captain America: Burning Might Outfit
Iron Man: Jet Stream Armor Outfit
Ms. Marvel: Event Horizon Outfit
Thor: Light Breaker Outfit
Other promotions and tie-ins include another set of costumes for Intel customers, various items including a bubble gum-chewing emote if you chew 5Gum, and of course the PlayStation exclusive challenge missions and character of Spider-Man. Got all that?
Fans hoping to see Spider-Man appear on PC and Xbox versions of Marvel's Avengers have expressed disappointment in the hero's PlayStation exclusivity. IGN asked Scot Amos, boss of developer Crystal Dynamics, for his take:
"I would say that Marvel's Avengers has a lot of heroes, and with the scope and the breadth of this game and this universe, players are going to have their hands full with a lot to play with," Amos said. "And as we have just announced with Hawkeye, there are more heroes to come. So this is an opportunity to celebrate (Spider-Man's addition) uniquely for those players (on PlayStation) because of that relationship, but I think there's so much of a world for people to explore, I wouldn't look as that as a reason not to embrace it (the opportunity to add Spider-Man on PS4 and PS5). I would say, look at all this stuff you get to play with.
"And for those players who absolutely want to play as Spider-Man, you have the option to do so on PlayStation."