Video: Sniper Elite 3 live stream
Scoping out Rebellion's latest from 5pm BST.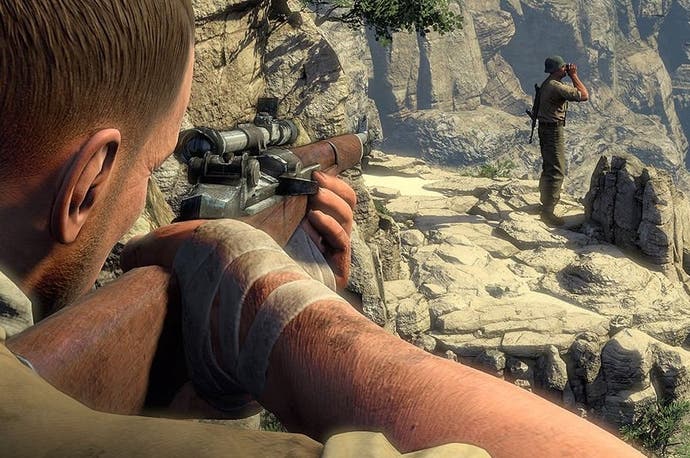 A sniper's lot is presumably a lonely one, up on a hillside or deep in brush somewhere covered in camouflage gear and trying to avoid needing the toilet. But thanks to the internet it needn't be. Ian is going to be online at 5pm BST / 6pm CEST sharing the experience as he plays through the first 90 minutes of Sniper Elite V3 live on YouTube. Join him to see how Rebellion's latest squares up ahead of its release next Friday.