Video: More gorgeous Mario Kart 8 retro tracks compared to originals
N64 Yoshi Valley! Wii Grumble Volcano! N64 Rainbow Road!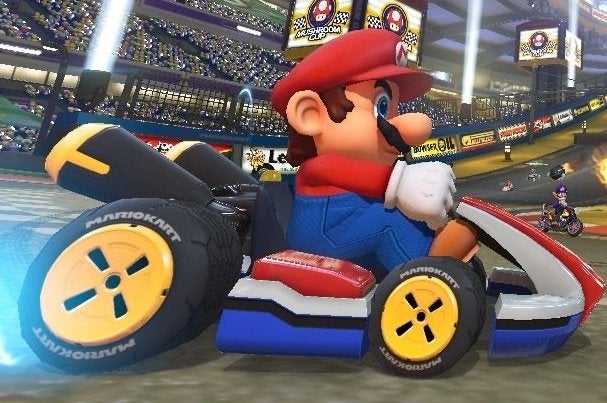 We've been playing more of Mario Kart 8's deliciously re-designed retro tracks and - guess what - they're a treat for your eyes and ears.
Eurogamer's YouTube editor Ian Higton has captured three of his favourites to show off below - the winding N64 Yoshi Valley, the perilous Wii Grumble Volcano and the fan-favourite Rainbow Road from Mario Kart 64.
Nintendo has remastered the trio with a loving attention to detail and a new musical score from the game's live-recorded band.
Oh, and if you missed it the first time, here's our look at three other gorgeous Mario Kart 8 retro tracks: Wii Moo Moo Meadows, SNES Donut Plains 3 and N64 Royal Raceway.
Watch our latest trio below.