Video: Let's Replay Monkey Island 2: LeChuck's Revenge
"Better than Star Wars."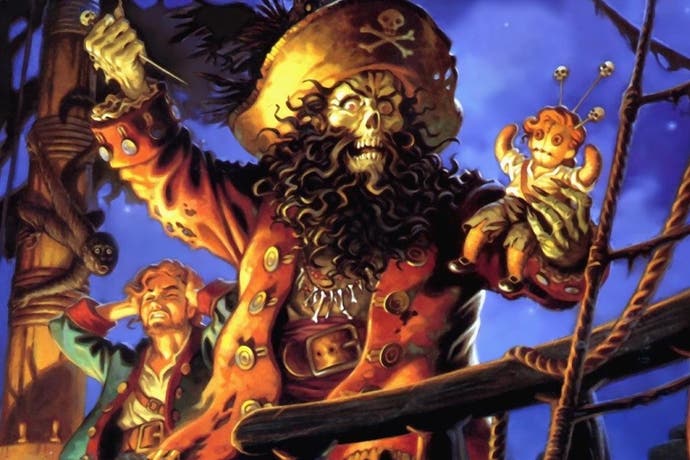 Cast your mind back to 1991, when PC gaming consisted almost entirely of pointing at things, then clicking on them. It was so much simpler then. Apart from all the impossibly hard puzzles that could only be solved by combining random objects in an arbitrary order, of course.
This week we're taking a look at one of the finest adventure games ever made - Monkey Island 2: LeChuck's Revenge. Ellie is joined by indie developer and stand-up comedian Alasdair Beckett-King. Tune in to find out how being an adventure fan once saved Alasdair's life. Or at least saved him from having to call out a locksmith.
Spoiler alert: the second half of the video focuses on the end of the game, so give it a miss if you don't want to see the secret of Monkey Island revealed. Except, as we discuss, it isn't revealed, and wasn't in the next six games either. Anyway, you get the idea.
For more from Alasdair, visit Abeckettking.com to watch a bit of his comedy. His first adventure game, Nelly Cootalot: Spoonbeaks, is available to download for free via NellyCootalot.com, where you can also pre-order the sequel.