Video: Checking out Borderlands 2's Valentine mayhem
Mad Moxxi and the Wedding Day Massacre is out today.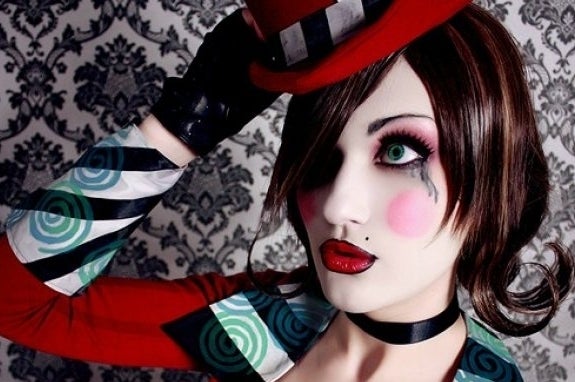 Here in the gaming world, we don't get quite as many silly seasonal releases and game updates on Valentine's Day as we do for Halloween or Christmas - I wonder why? - but we do get a few. I'm sure there's some really cheesy temporary quest available in every major MMO right now, for example. And Gearbox hasn't been one to miss an opportunity to release a bit of themed DLC for its durably entertaining co-op extravaganza, Borderlands 2, so step forward its latest Headhunter mini-expansion: Mad Moxxi and the Wedding Day Massacre.
The add-on is released today for PC, PS3 and Xbox 360 and it will cost £2.39 in the UK. 2K was kind enough to share it with us a little while back, so our video editor Ian Higton and official Borderlands correspondent Christian Donlan put this little video sample together for you. Bad Irish music and beautifully filigreed shotgun butt within; just press play below.