Victorian-era talking dog detective mystery Du Lac & Fey gets an April release date on PC
Jack the Ripper! Arthurian Legend! Smog!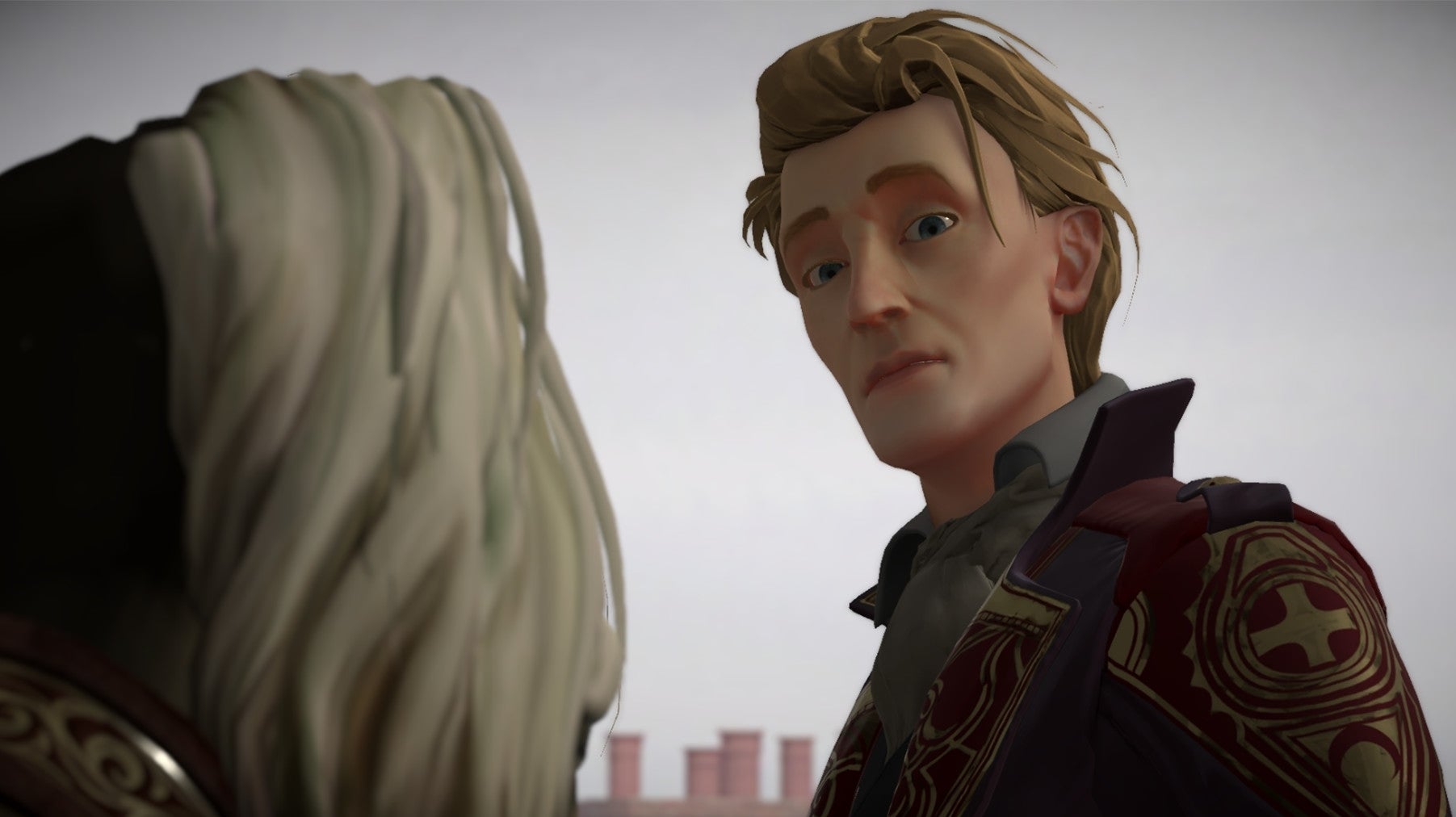 Developer Salix Games has announced that its atmospheric Victorian-era detective adventure, Dance of Death: Du Lac & Fey, will be heading to PC on April 5th.
Dance of Death casts players as immortal knight Sir Lancelot Du Lac and cursed sorceress Morgana Le Fey from Arthurian legend. Instead of swashbuckling adventures around Camelot, however, our plucky duo find themselves in new forms, investigating the smoggy, dangerous streets of Victorian London - Whitechapel, to be precise - and the murderous antics of Jack the Ripper. Somewhat confounding matters, is the fact that Le Fey has been transformed into a talking a hound.
Salix Games, which counts Lionhead and Rocksteady alumni among its numbers, calls Dance of Death a "dark and gripping tale", and is keen to conjure up Victorian London's "gritty - and often heinous - nature". Real historical figures, including the Ripper's last victim Mary Kelly, mingle with the fictional, and the game features "true-to-life" locations and "historically accurate" crime scenes, all fact-checked by experts in Victorian history.
Investigations are said to feature "an extensive branching narrative" with "crucial choices", and there's promise of a strong voice cast too. Perdita Weeks (Penny Dreadful and Tudors) stars as Lady Morgana Le Fey, Gareth David-Lloyd (Dragon Age and Torchwood) as Sir Lancelot Du Lac, and Alexandra Roach (Utopia and Black Mirror) as Mary Kelly.
It's an intriguing proposition, with plenty of potential, and the launch trailer above certainly points to a lavishly produced, richly atmospheric adventure yarn. We'll know more when Dance of Death: Du Lac & Fey heads to Steam on April 5th.