Velocity 2X release date confirmed for PS4, Vita
Coming in September, will be Cross-Save and Cross-Buy.
Indie sci-fi shooter Velocity 2X arrives in Europe for PlayStation 4 and PS Vita on 3rd September.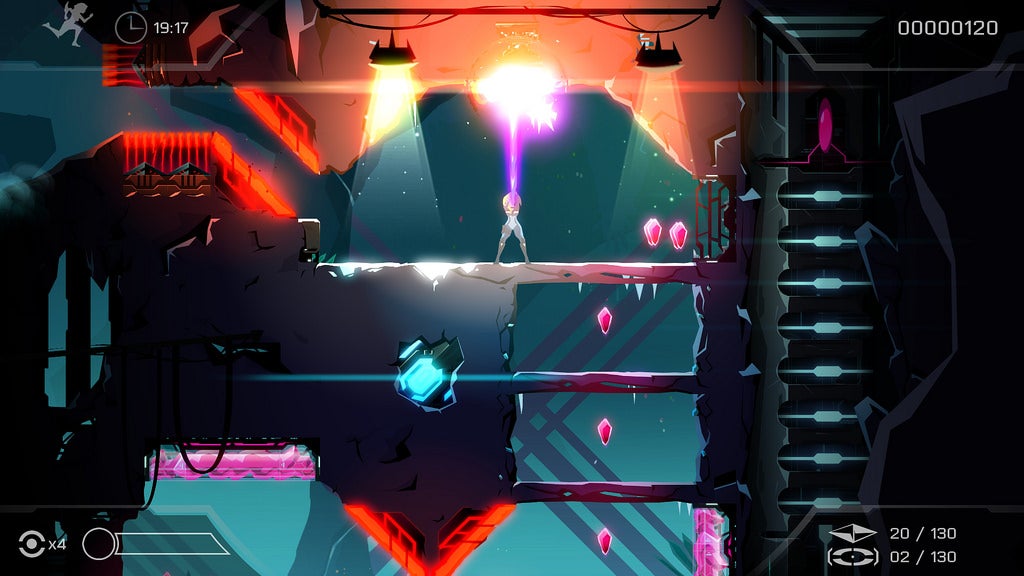 The game is a Cross-Save and Cross-Buy title, developer Futurelab confirmed in a new post on the PlayStation blog.
2X is a sequel to the well-received Velocity Ultra, which launched for Vita and PlayStation 3 last year. The series originally started life in 2012 as Velocity, a PlayStation mini.
"Velocity looks like a blast from the past and plays like anything but; it's some sort of triumph of substance over style," Rich Stanton wrote in Eurogamer's original Velocity review. "That sounds like a good thing, and it is, but a little more of the latter wouldn't have hurt."
2X adds 60 frames per second gameplay, boss fights and more time challenges, along with improved, shinier graphics.
Watch the game in action in the new trailer below.