Vampire Survivors wins Best Game at BAFTA Game Awards
God of War: Ragnarök wins six awards.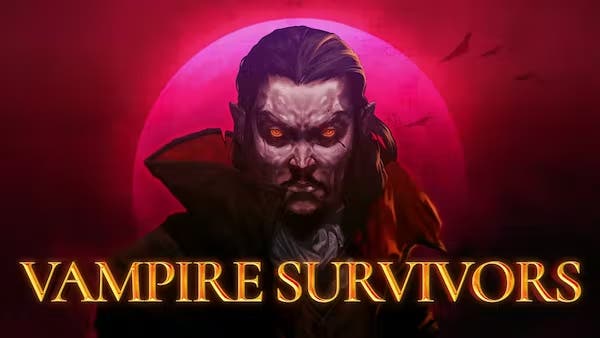 Vampire Survivors was the surprise winner of Best Game at last night's BAFTA Game Awards, beating the likes of Elden Ring and God of War: Ragnarök.
Ragnarök remained the biggest winner of the night, awarded with six wins out of the fifteen nominations it received.
Vampire Survivors also won the award for Game Design.
"It's all really strange," Geo Morgan from Vampire Survivors developer Poncle told me after the game's win. "It's such a quirky little game and the team is so passionate about what we do and we've put our heart and soul into it. I think that shows from how people react to it and how many people enjoy it and how we want to keep striving to make it a better game."
Ragnarök's wins included Animation, Audio Achievement, Music, both Supporting and Lead Performer awards, and the public voted EE Game of the Year.
Elden Ring won awards for Multiplayer and Original Property.
Elsewhere, Tunic won two awards for Artistic Achievement and Debut Game. "I'm in a bit of a state of shock," designer Andrew Shouldice said, speaking to Eurogamer. "I think regardless of the budget any game that is nominated for an award like this whether it's a small team with just a few people or a massive team with thousands, those are people who are loving what they do and pouring themselves into it. I am baffled and honoured to be counted among them."
Eurogamer favourite Rollerdrome won Best British Game. "I've got the Essential stuck on my bathroom window," Roll7's John Ribbins told me. "It's a really interesting category because it's not a genre, it's just the best of all of the stuff that's come out from British studios in the year. It's an honour to win because there are such a diverse range of games in that category."
Sony extended its wins with Horizon Forbidden West winning Technical Achievement. "For Forbidden West we really stretched the PlayStation 4 to its maximum capacity, now we also want to push the PlayStation 5 and get everything out that's possible and really deliver a full next-generation experience," Guerilla's Jan-Bart van Beek told Eurogamer, regarding the game's forthcoming DLC.
Shuhei Yoshida was also the recipient of the BAFTA Fellowship. Ahead of the awards, he spoke to Eurogamer of the importance of indie games to PS Plus.
"There are over a hundred indie games available for PS Plus subscribers on the Extra and Premium level," Yoshida said. "You talk about day on date launch [Tchia and Stray], they are exceptions. We are experimenting with these games. Especially last year, Stray became such a phenomenon. But we think the subscription can bring a new life to games that already have this. We like the publishers and indie developers to use the PS Plus subscription service as a life cycle management... to show the game to more new users."
The full list of winners is below:
Animation
God of War Ragnarök
Evolving Game
Final Fantasy 14 Online
Original Property
Elden Ring
Audio Achievement
God of War Ragnarök
Game Design
Vampire Survivors
British Game
Rollerdrome
Artistic Achievement
Tunic
Multiplayer
Elden Ring
Narrative
Immortality
Performer in a Supporting Role
Laya Deleon Hayes as Angrboða in God of War Ragnarök
Music
God of War Ragnarök
EE Game of the Year
God of War Ragnarök
Technical Achievement
Horizon Forbidden West
Family
Kirby and the Forgotten Land
Debut Game
Tunic
Games Beyond Entertainment
Endling - Extinction is Forever
Performer in a Leading Role
Christopher Judge as Kratos in God of War Ragnarök
Best Game
Vampire Survivors