Valve: Team Fortress 2 F2P switch a resounding success
"It was risky, everything could have gone horribly wrong."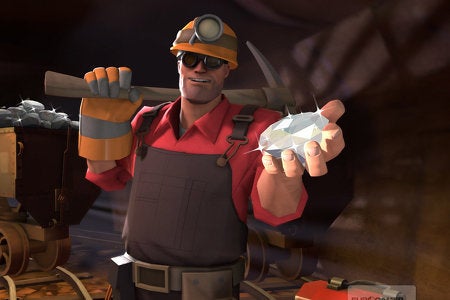 Valve's decision to make online shooter Team Fortress 2 free to play was a resounding success, it's said.
Revenue from the game was 12 times higher than the game's monthly sales following the June 2011 switch, Valve's Joe Ludwig said during a Gamasutra attended GDC panel.
Prior to that, when Valve introduced the item store to the game, money made from the sale of virtual items was four times larger than revenues from sales of the game itself.
In hindsight, it seems like the decision to go F2P was a no brainer, but according to Ludwig, Valve were worried about it.
"This is just the beginning of taking the lessons we've learned from TF2 and applying them to Steam itself," Ludwig said. "It was risky, everything could have gone horribly wrong, but we felt it was worth the risk to try the new business model."
Valve's decision to make TF2 F2P was motivated by issues with the triple-A boxed game business.
"The trouble is, when you're a AAA box game, the only people who can earn you new revenue are the people who haven't bought your game," Ludwig explained.
"This drives you to build new content to attract new people, There's a fundamental tension between building the game to satisfy existing players and attract new players."
In October last year Valve boss Gabe Newell said TF2's user base had increased by a factor of five since it adopted the free-to-play model.
The game enjoys a 20 to 30 per cent conversion rate of people who are playing who buy something - much higher than other F2P games.