Valve introduces us to Team Fortress 2's Pyro
A glimpse beneath the gas mask?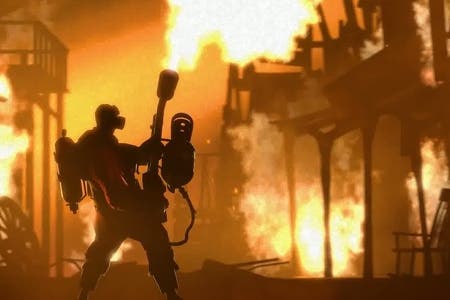 The last in Valve's series of Team Fortress 2 Meet the Team shorts has gone live, delving a little deeper into the disturbed psyche of mysterious masked merc Pyro.
Prepare for disappointment if you were expecting to finally get a glimpse at the face beneath the gas mask. On the other hand, if beloved '60s power-popsters The Lovin' Spoonful float your boat, you're in for a treat.
It's bonkers stuff - behold it in all its twisted, psychedelic, gory glory below.
The clip coincides with Valve's announcement that it's planning to release its Source Filmmaker program - the same toolbox it uses to make its cinematics - to the general public.